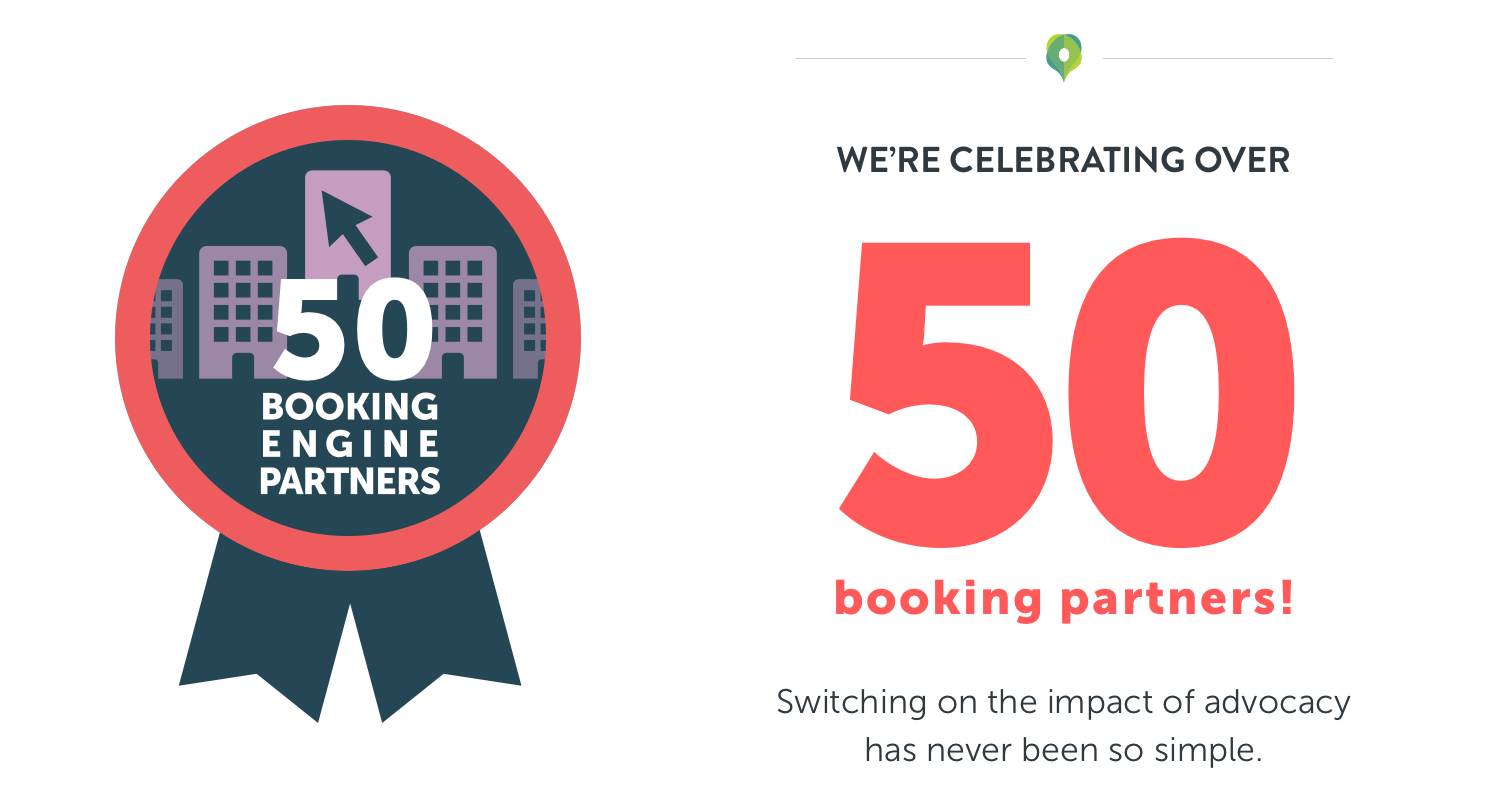 Reaching 50 booking engine partners is a huge milestone for our team, but an even bigger deal for hotels.
Why's it such a big deal? It's because we've built deep relationships with our partners so we can ensure quick and simple onboarding for our customers.
Getting started with Flip.to is as easy as a copy and paste into your booking engine and website–similar to how you'd set up a Google Analytics tracking code. That's it. Once you're set up, the whole platform is out-of-the-box and ready for your hotel to start letting your guests introduce your hotel to their friends and family across the globe.
Check out the full-list on our Partners page. If you don't see your provider, just let us know! Thanks to our strong industry relationships, there's a good chance we know your provider, and can get you up and running in no time.