Vacation ownership has evolved over time. It started with the idea of bringing your family to a resort and creating memories together year after year. Hospitality giants like Disney, Hilton, and Marriott took note and quickly helped grow the industry.
Today, the marketplace has an abundance of options, including Airbnb, HomeAway, and VRBO. The internet paved the way for change, and in just a few clicks, travelers have hundreds of choices available to them.
For vacation ownership marketers especially, the task of finding qualified leads and converting them into happy, long-term owners remains a demanding job—one that's more of a necessity than ever.
Start by considering your advantages and identifying your unique challenges
Ownership can be a ticket to better vacationing and offers a unique experience over traditional resorts. It's an investment that provides an advantage to families as resorts are often perfectly located and offer spacious, high-quality accommodations and an abundance of amenities.
But even more, ownership gives way to memorable moments that last a lifetime—those your owners and members will want to share with the ones they love. As marketers, you can tap into these special moments to introduce your hotel to more of the people you want to talk to.
But how do you do that? Below are some tips to consider when looking to put these insights into action, and supercharge your lead capture with qualified travelers.
1. Get hyper-targeted: reach & engage the right audience
Travelers are connected to a like-minded audience of friends and family who share the same taste in travel and purchasing habits. For the savvy vacation ownership marketer, it's easy to see why the friends and family of your owners, members and even renters alike are the perfect demographic for your property.
Get introduced by converting your members and owners into advocates. Research from Nielsen shows people trust the recommendations they receive from friends and family more than any other, making this incredibly targeted reach even more valuable.
Plus, keep in mind that vacation ownership buyers often have a strong emotional attachment to the experience—these are moments with friends and family that they're eager to share! Encourage introductions, build better relationships, and get rewarded.
2. Use the right calls-to-action
In order to step up lead capture, the right calls-to-action are critical. That's because not everyone you encounter as a marketer is ready to buy.
This is especially true for high-value purchases where people weigh their options to ensure they're making the right decision. If the only option is to 'buy now,' you're constantly missing the opportunity to nurture that potential future owner because there is no relevant action for them to take or reason to get in touch.
Start by taking into consideration where a person is in their purchasing journey. Are they a first-time vacation rental visitor, or an old pro? According to ARDA, 42% of new owners first experienced vacation ownership clubs by renting before making a purchase.
With this in mind, it's apparent as a marketer that the call-to-action for these different travelers also needs to be different.
For the first-timer, instead of offering up a discount, try rekindling their favorite moment after the stay. You'll begin building a relationship on an emotional level, giving them a reason to return. For the old pro, they may be primed to open the conversation for the long-term purchase.
By delivering the right ask, you'll not only capture more qualified leads, but you'll better understand their intent to buy, and know when and how to communicate.
3. Nurture, don't spam
Once you've captured your leads, treat them how you want your inbox treated—with relevant messages that have the right content and context.
Why is this so important? Every time you email someone with content they're not interested in, you're eroding your relationship. And these are hard-earned leads we're talking about!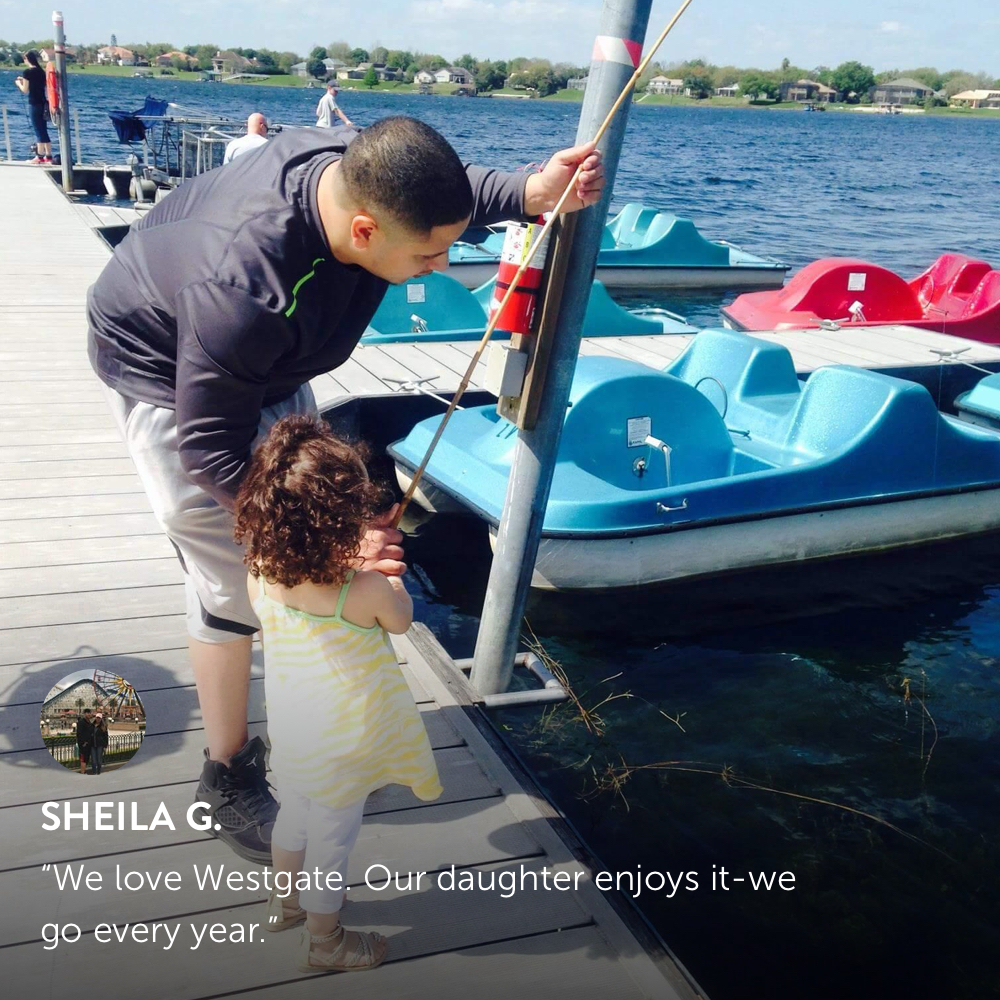 Instead, inspire them with relevant content.
One way to do this is with storytelling. Your owners and guests capture the widest range of experiences and provide the most candid insights into your property.
Blending these stories throughout your marketing and communications is a great way to replace spam content that is irrelevant to your audience. You'll deliver high-value content that makes sense. In doing so, you're more likely to get more shares and tours than simply spamming email campaigns to your database of leads. (Read more on canning spam.)
Once you've readied your relevant content, remember timing and context are important, too. Craft messages based on where they may be in the buying journey—especially as the path to purchase is not a single step, and for vacation ownership can be far more complex.
---
By following these tips, you'll not only reach the best audience for your property, you'll save time and be rewarded along the way.
Have tips on marketing for vacation ownership that you want to share? Get in touch! We're always looking for new ideas in the travel space that help shape hospitality.