The books are closed on Flip.to's third (and my first!) latest HITEC. No one word could describe the entire experience—exciting, fast-paced, entrepreneurial, innovative, and most of all FUN. The mix of age-old exhibitors and new faces, along with the 6000+ attendees made it the biggest HITEC to date. And yet, it remained personal—the face-to-face interactions allowed for immeasurable connections throughout the industry.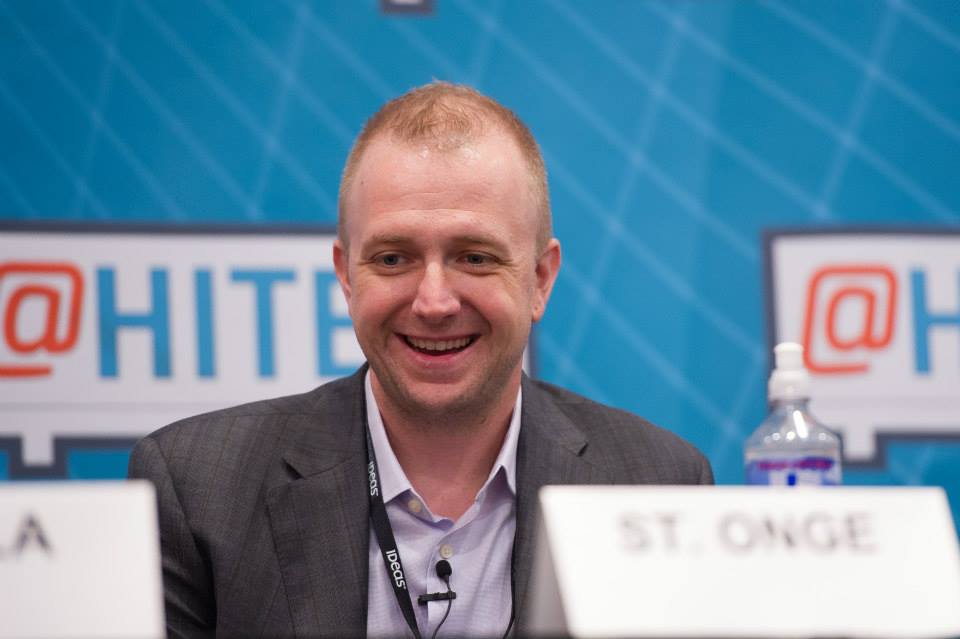 For Flip.to, it was a special year for our President, Ed St. Onge. A seasoned HITEC and industry pro, he participated on not one, but two panels over the week.
First up was Entrepreneur 20x—HFTP's collaboration with Capital Factory that gathered innovative start-ups to pitch transformative hospitality tech to an audience of venture capitalists, super angels, serial entrepreneurs and HITEC attendees. Ed sat on the judge's panel. Being the industry's startup expert-at-large, it was of course a perfect fit. Whistle—a startup out of Silicon Beach that connects customers and businesses via SMS and mobile messaging—took off with the prize this year.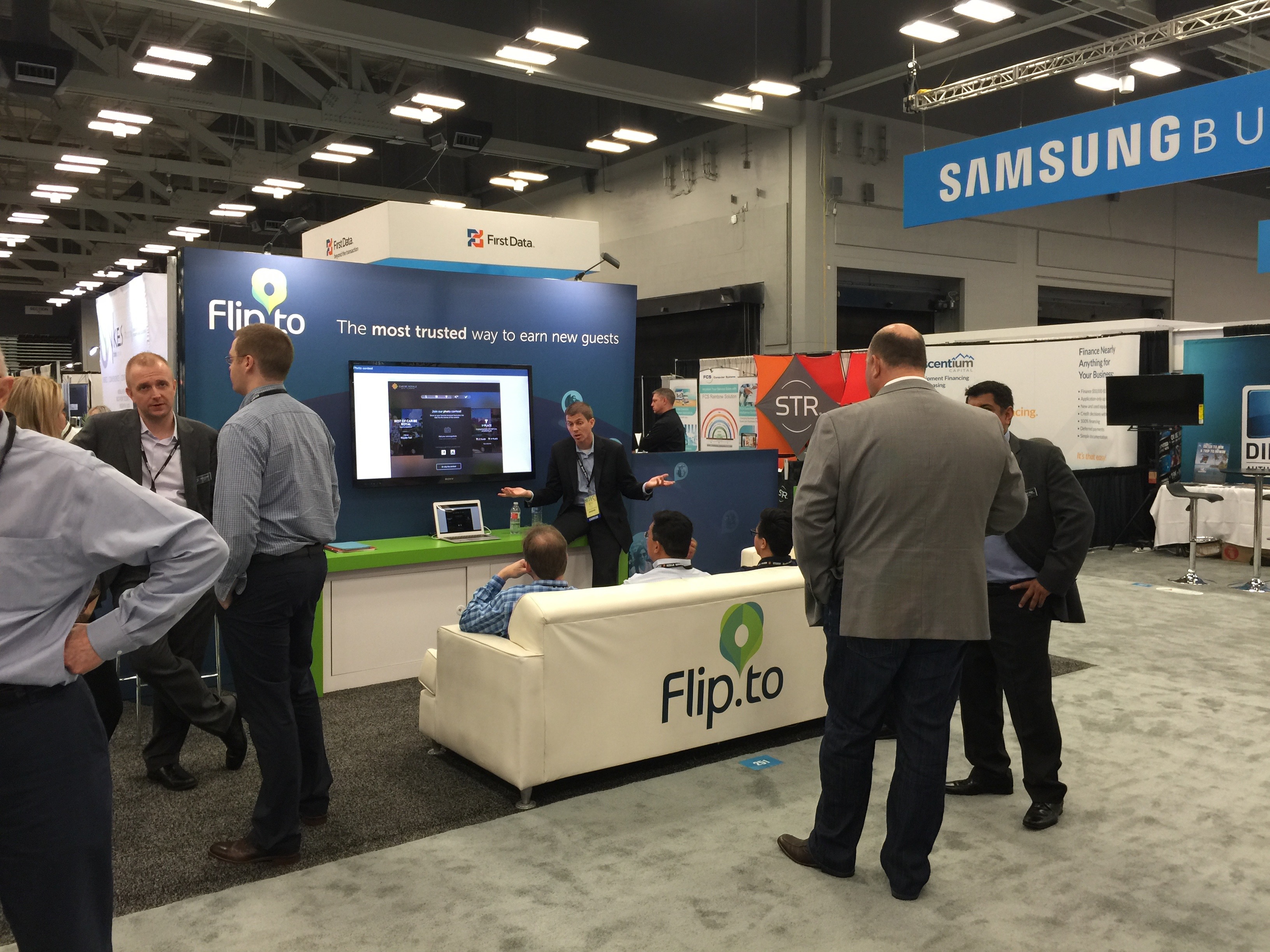 Next up was HITEC's Investing in Technology Super Session, moderated by HFTP's Lyle Worthington. There Ed, along with the panel of angel investors and thought leaders, got to dive deep on the potential risks and rewards of investing in developing tech and innovations.
As for the rest of the show, big data, mobile demand, and engaging millennials were all hot topics. Our focus was of course advocacy—showing how hotels can reach their guests' enormous networks of friends and family, and cultivate those brand connections to generate revenue. The idea struck a chord with a lot of folks looking to engage their guests further, as booth traffic was steady. (Our comfy couch helped, too.)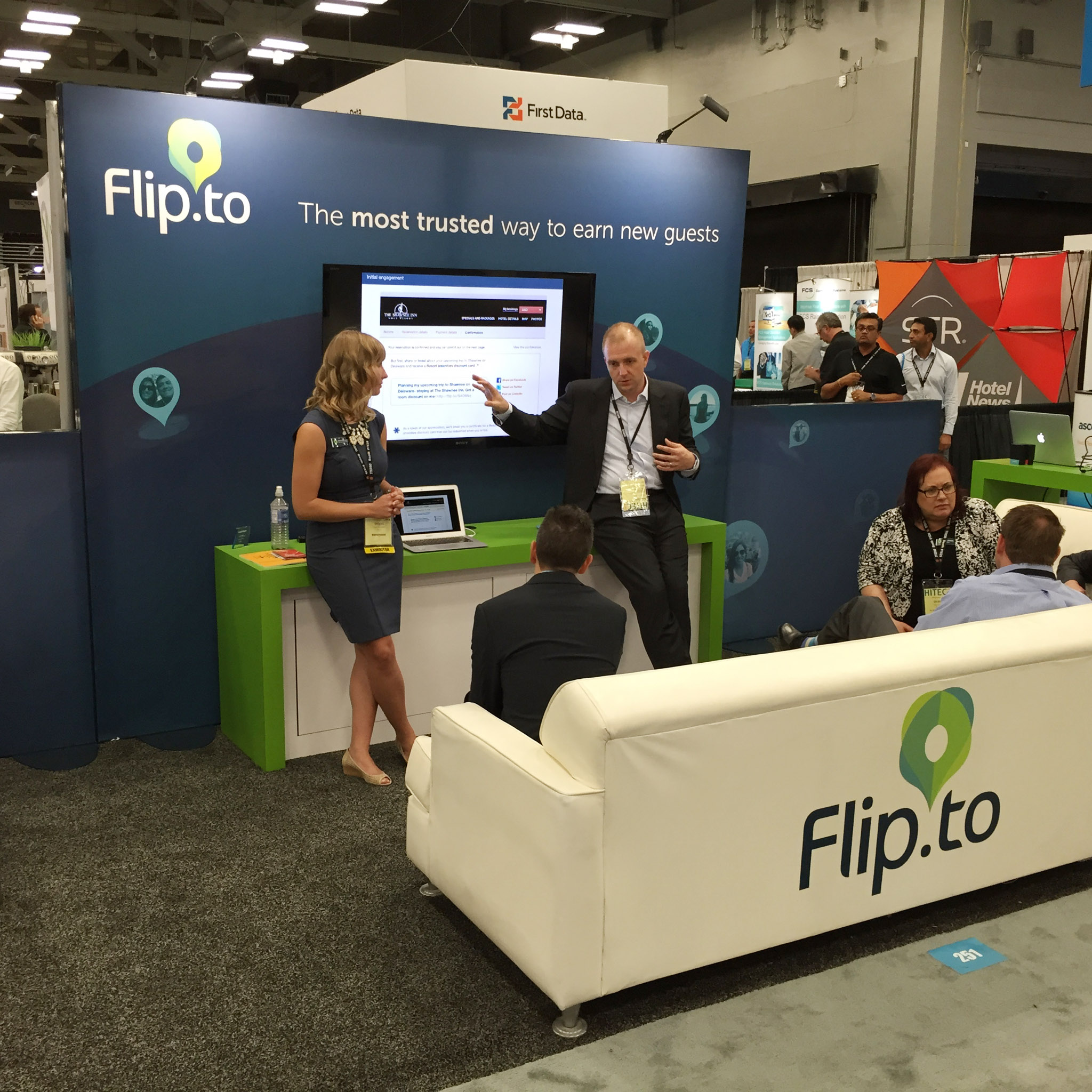 As the exhibit halls closed on a great #HITECatx, our team reflected on an amazing week. The gears are already turning for what's next for Flip.to.
Oh, and of course there was our event we hosted at the Hangar Lounge with our friends Social Tables and Lanyon. But that's another post…