In September, my post Making sense of social media—how to create the conversation about your hotel highlighted my article on Global Hotel Network's Perspective column. Until now the article was exclusively accessible for GHN members. Today I'm glad to announce the article is available to everyone!
It takes a deep dive into the impact of social and how doing it right can turn into trackable ROI for your hotel. Check out the full article, below:
---
Create the Conversation About Your Hotel
Making sense of social for hotel managers and owners
Remember those predictions where we'd all be walking around with a computer chip implanted in our arm—our every move being watched? It turns out they were pretty close, except we choose to carry that chip around in our cell phone. That same device lets us communicate with everyone we want at all hours of the day. In turn, Facebook, LinkedIn and Twitter have become wildly popular and they continue to grab more and more time in our daily lives.
From a marketing perspective, it just makes sense that hoteliers would try to reach potential guests on these sites. At the end of 2014, Facebook had nearly 1.4 Billion users on their network alone. Most hotel marketers did what the social media "experts" recommended and built an audience of "Followers" and "Fans." And that was a good thing at the time.
But as social media continues to grow, what were once open platforms are now starting to look more like walled gardens. Brands are invited to come into the garden but you must follow their rules, and since they have control, they can change the game at any time they want. Remember that fan base you built on Facebook? Guess what? Now you have to pay to reach out to them—an understandable move as these social sites still need to make money. For hotels, it brings social media closer to other forms of paid advertising than a real conversation with your guests.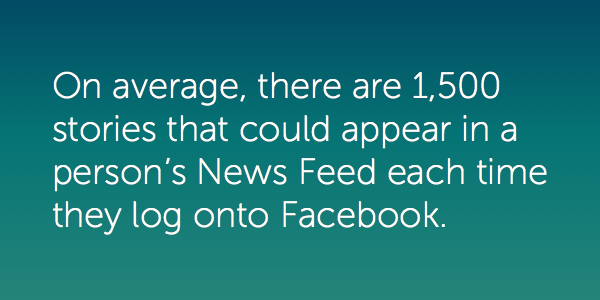 This brings up a good question—is "social media" really "social" anymore? What is meant to be a dialog between friends has lost all forms of personality. When I take a look at the majority of how hotels approach social interactions with guests, I see them dumping time (and money) into posting uninspired content. This just adds to the social noise, getting lost in hundreds of other messages competing to gain exposure on your guest's news feed—more than 1,500 at a time on average, according to Facebook.
Fortunately, hotels have the most to gain from the evolution of these social sites because people already love to talk about their travels. Friends also like to hear about these travels, as they imagine themselves visiting new destinations. In fact, recommendations from family and friends is the top influencer when choosing a vacation destination. According to Nielsen, 92% of people say they trust EARNED media (recommendations from friends and family) above ALL other forms of advertising. Our philosophy on social is this—get people talking to other people about your hotel. When that happens, you create advocacy.
A single guest can reach hundreds and sometimes thousands of potential future guests beyond the scope of your current fan base.
Advocacy is a game-changer for how hoteliers use social media. The content is real and shareable—we're talking about authentic stories of guest experiences, amazing pictures taken at the hotel, and great examples of the hotel's happy staff. A single guest can reach hundreds and sometimes thousands of potential future guests beyond the scope of your current fan base. How many new guests does your hotel reach every day? If handled correctly, these truly social shares can translate into real, trackable ROI for your hotel.
Guests with particularly large social followings can have a huge impact all by themselves. Hoteliers who want to understand their guests have the ability to identify and engage these social influencers before they even step foot on property. Our hotel partners have been able to interact with celebrity chefs, pro surfers and DJs after they have shared their upcoming trip with their significant number of social followers. A little special treatment made their stay a lot more memorable—and guess what? Memorable service leads to even more advocacy.
Using social to reach new audiences makes a ton of sense. The trick is get people talking to people about your hotel, instead of brands shouting messages over and over to the same audience.
---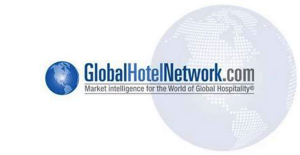 GlobalHotelNetwork.com is a thought leader coalition, providing expert market insights and thought leadership perspectives to C-level executives in the global travel and tourism industry.
Over 100 industry leaders serve on GlobalHotelNetwork.com's industry committees and Advisory Board.
For more on this leading industry resource, visit their website at GlobalHotelNetwork.com
Flip.to is a member of GlobalHotelNetwork.com and Mr. St.Onge is a member of GHN's Technology Committee.
Citations:
Citations Manalo, J. (2015, April). Why Being Social on Facebook Isn't Enough for Travel Brands. Retrieved from http://skift.com/2015/02/03/why-being-social-on-facebook-isnt-enough-for-travel-brands/
Boland, B. (2014, June). Organic Reach on Facebook: Your Questions Answered. Retrieved from https://www.facebook.com/business/news/Organic-Reach-on-Facebook
Benecke, R.; Missildine, C.; & Costello, A. (2012) Text100 Digital Index: Travel & Tourism Study. Retrieved from http://static.hosteltur.com/web/uploads/2012/12/ Text100DigitalIndexTravelTourismStud.pdf
Consumer Trust in Online, Social and Mobile Advertising Grows. (2012, April). Retrieved from http://www.nielsen.com/us/en/insights/news/2012/consumer-trust-in-online-social-andmobile-advertisinggrows.html