Sometimes, making a small change can make a big impact for your hotel. Take your welcome email—what can be a great personal touch for your guest, can also help you, the hotelier! In fact, welcome emails typically generate four times the total open rates and five times the click rates compared to other bulk promotions. This drives home that fact that it's a great opportunity to do even more.
Enter the image URL from Flip.to, which doubles as a tracking pixel. Flip.to implements this strategy for our clients through our advocacy platform.
---
Why you should do it
The image URL or tracking pixel provides the ability to continue marketing to your guests with Flip.to, regardless of the channel that they originally booked. This enhances the conversations from your hotel, and builds strong brand connections with your guests.
Since this is coming from your hotel's existing welcome email, the recipients include those who booked through a call center, mobile device, in-house, or travel agency. Here is where the pixel really stands out—with the ability to continue marketing to those guests before and after their stay, you can continue the conversation with your guests even when they've packed and gone home.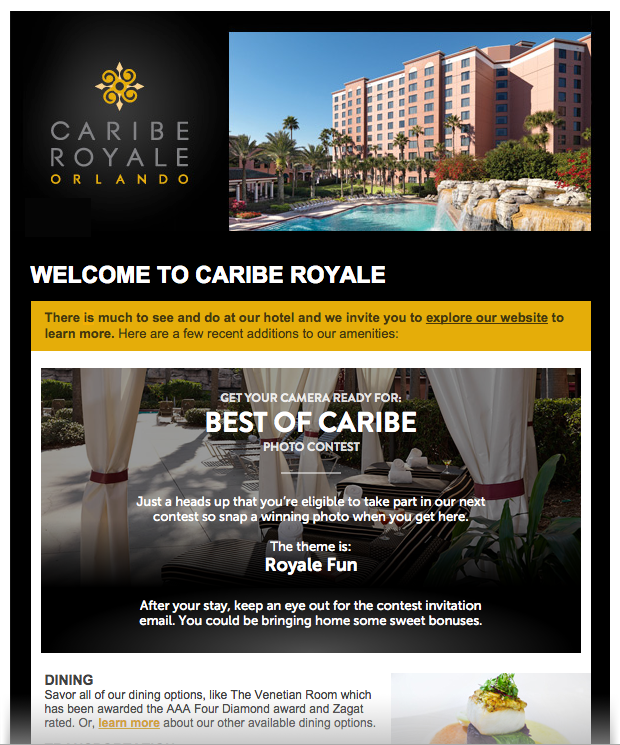 How to set up your image URL
Within your welcome email, simply insert an image URL into your existing email template. This URL acts as a tracking pixel that provides the ability to enhance campaign outreach. Any guest that receives the email will now receive pre- and post-arrival touch points through the Flip.to platform.
Because the pixel is an image URL, if you have Photo Advocacy enabled, you also have the ability to display a graphic relevant to their upcoming stay. This would include an invitation to let the guest know about the photo competition.
In this case, when the URL displays the graphic to announce the photo contest, it excites the guest by letting them know about their eligibility to participate—and knowing is half the battle. Following their stay, another email is sent to all of those guests that were tracked through the engine, as well as through the image URL, inviting them to interact and share their positive experiences to their friends and family across their social networks.
For hoteliers utilizing Photo Advocacy, guests participate further through periodic emails that rekindle their favorite moment, again and again. These interactions continue the relationship not only between the hotel and the guest, but also the guest's friends and family, well after check-out.
---
So now, thanks to one tiny URL, the hotel has the opportunity to reach out to more guests, even if they've booked from other sources. This allows hoteliers to nurture these guests, and their networks, down the path to future direct bookings,
Bonus: Some providers include these email services and technologies within their subscription. Make sure you're taking advantage of this service!