Advocacy has changed the game for how hotels develop and communicate their story to the world. But what does it look like to incorporate advocacy into your hotel's day-to-day?
We connected with Deanna Padilla, Marketing Manager at Nickelodeon Suites Resort, to shed some light on this question—here's what she had to say.
---
Nick Hotel on Branding
Michael Mathews: We can tell branding is important to your digital strategy. How important was it that Flip.to could be seamlessly incorporated into your current site?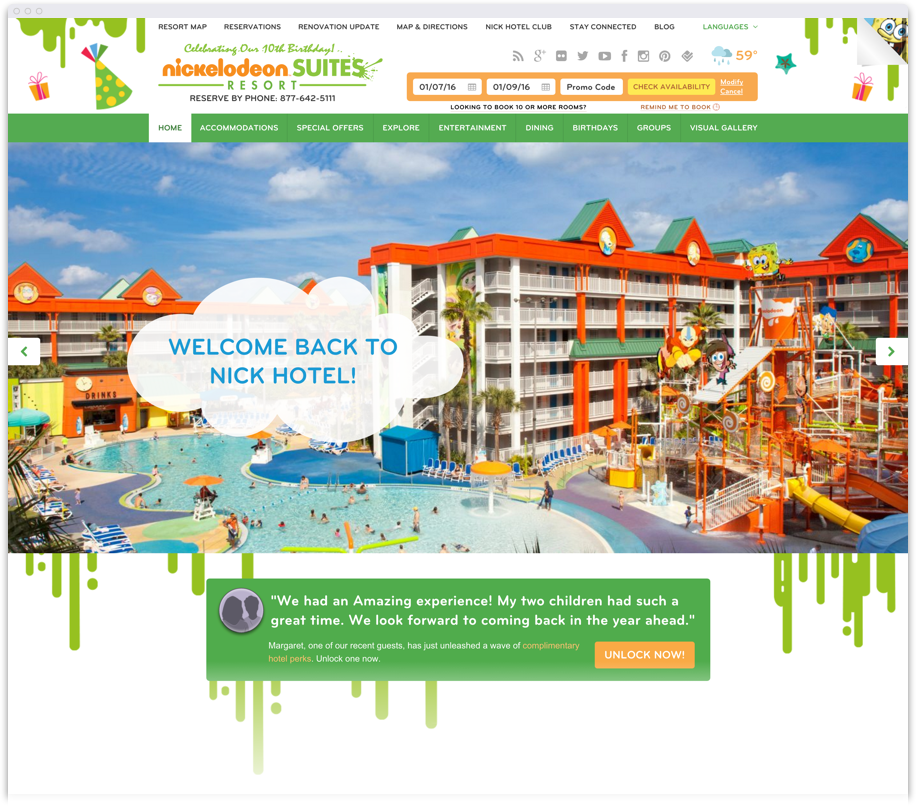 Deanna Padilla: Our brand is important to us and our consumers, so being able to easily incorporate Flip.to into our current site matching our brand standards is very important.
MM: Could you talk about some of the branding examples that were incorporated between your brand and Flip.to's platform (Homepage Component, emails, and certificates)? What has the value of the branded Flip.to integrations meant for Nick Hotel and your guests?

DP: Flip.to incorporated our brand colors within the homepage component and our hotel logo in the emails and certificates. This is a valuable detail to be able to incorporate the Nickelodeon brand with all of these initiatives. Plus, this also builds brand loyalty and engagement with the consumer.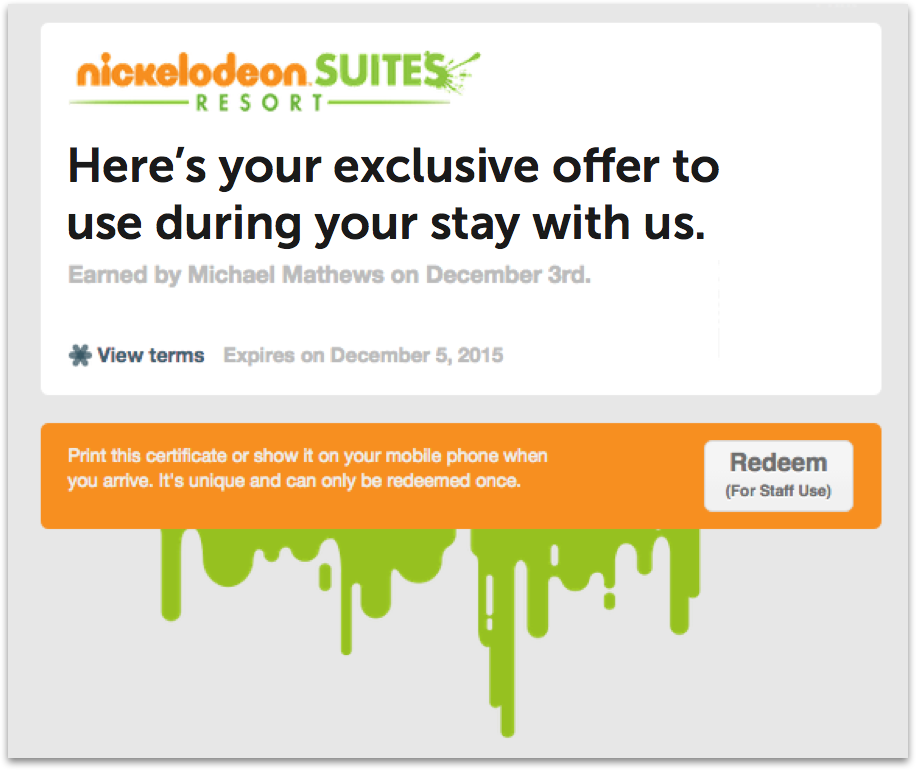 MM: What advice would you give to other hotels when it comes to branding and messaging?

DP: Make sure your branding and messaging match, this makes your product more valuable, especially to your loyal customers. Branding truly builds advocates.
MM: How would you describe working with the Flip.to team to incorporate these changes?

DP: Flip.to has been a great partner to work with. The team was there step-by-step in getting photo advocacy up and running. It was a seamless process.
On the New Photo Explorer from Flip.to
MM: Nick Hotel recently launched one of the newest features of Filp.to, Photo Explorer. How would you describe using this piece of the platform (from set up and curation, to making changes)?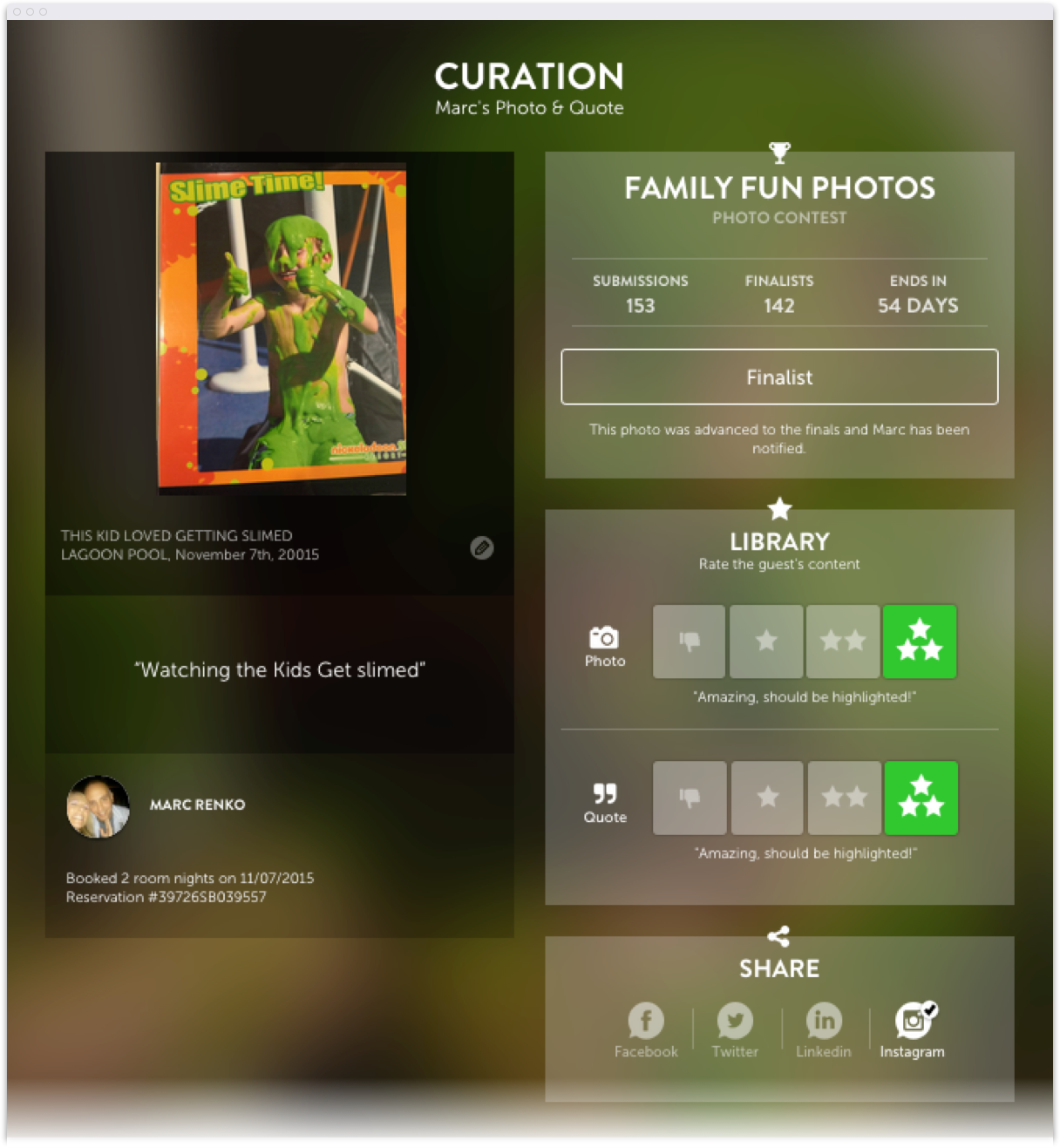 DP: The setup piece was easy to complete. Flip.to provided the necessary instructions for me to provide to our partners to update on their end on our behalf. Curation of guest photos is a simple and fun step, especially being able to see the property through the guests' eyes.
MM: How much time out of your day do you spend on the platform?

DP: I spend about 10–15 minutes each day on the platform curating and sharing great photos on social media.
MM: How user friendly is the platform? What's been your favorite aspect so far?

DP: The platform is extremely user friendly. A few touches, and you can share on your individual social media platforms.
Being able to share these experiences from the guests' own personal photos on social has been a favorite of mine.
MM: Has there been anything that surprised you that you learned from the platform?

DP: Just how easy it is to manage, and also share on the hotel's social media platforms. It's a quick and easy process making posting more of a fun item than another work task.
MM: How has Photo Explorer helped in your overall marketing strategy?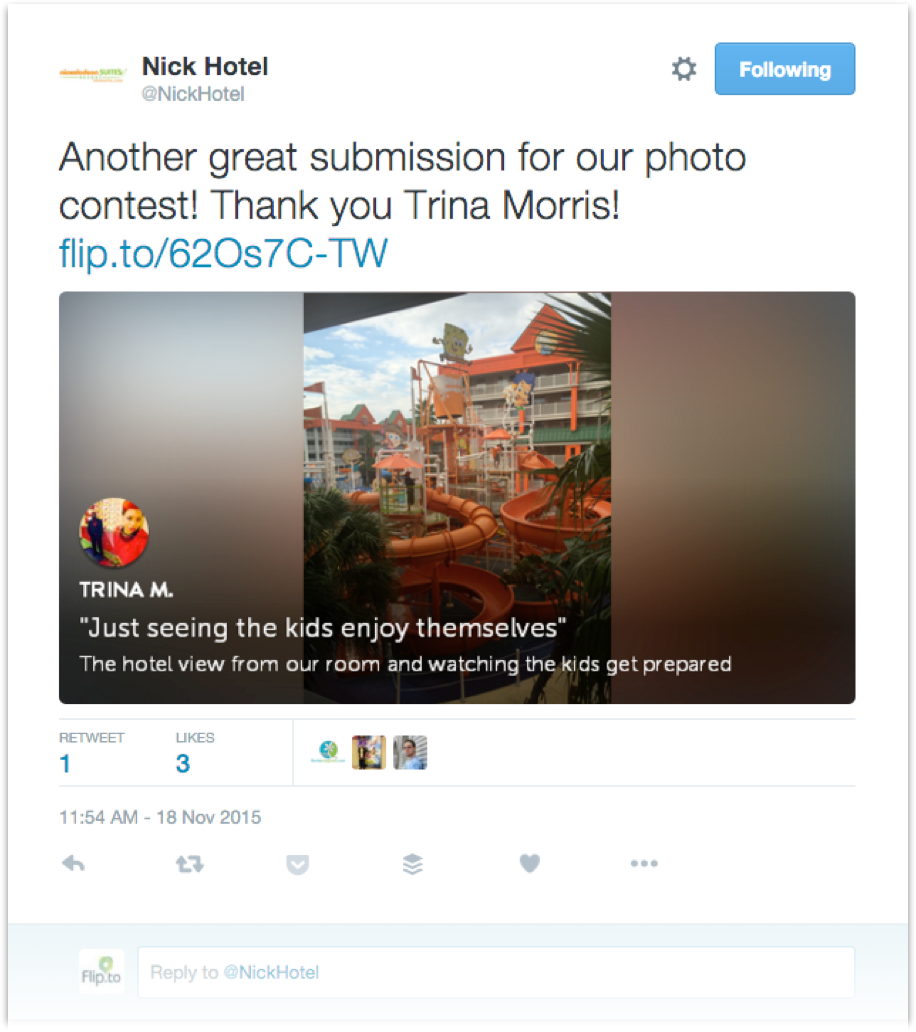 DP: Photo explorer has increased our fan base on social media and will hopefully drive them to our website and lead to direct bookings.
On Advocacy
MM: How has Flip.to changed your day-to-day?

DP: Flip.to has added a nice addition to my day-to-day work tasks. I enjoy reading the guest comments and looking at the guest photos every day.
MM: What drove Nick Hotel to get started with Flip.to, and using advocacy as part of your marketing?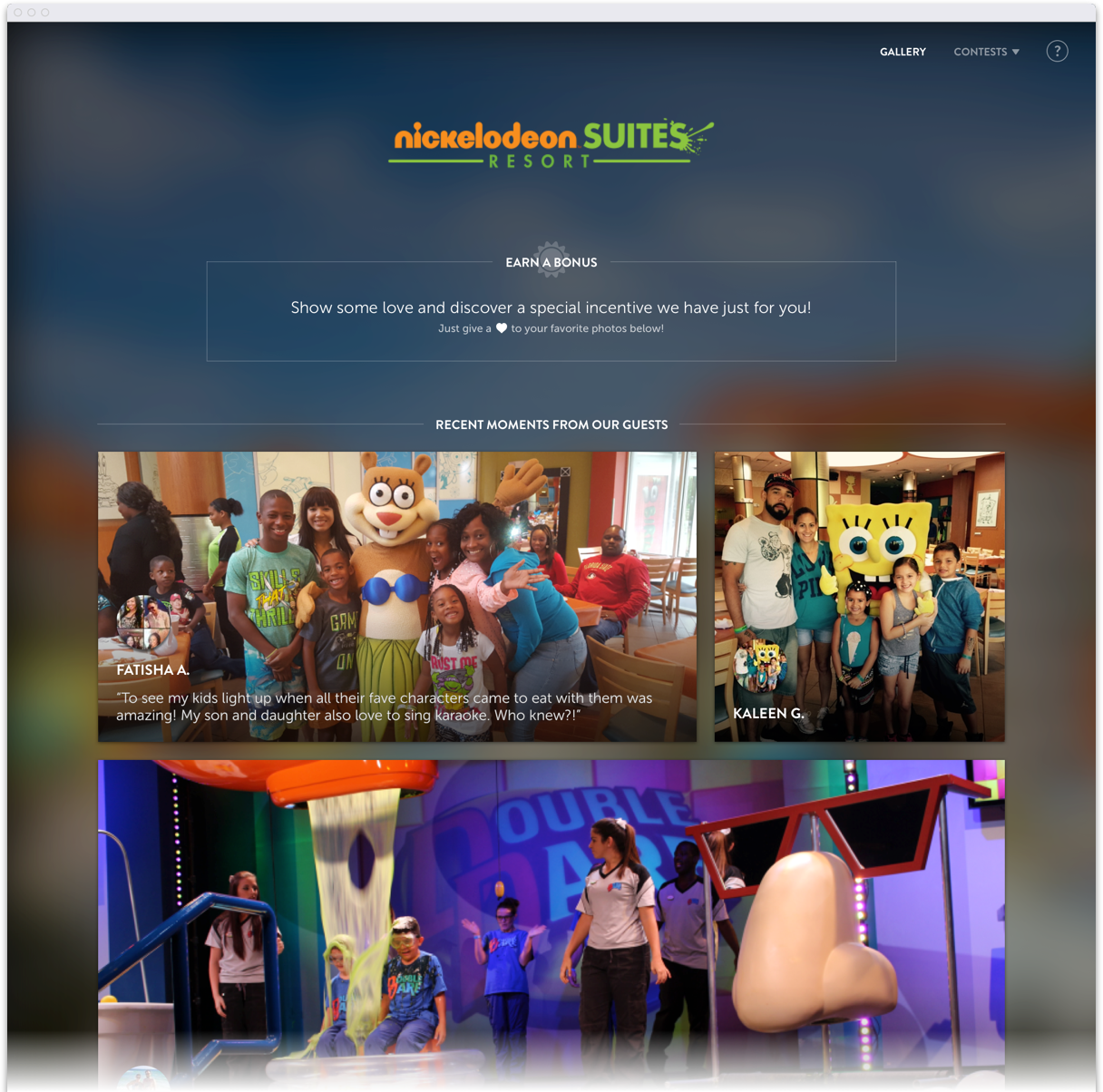 DP: The opportunity for social sharing among our guests and their friends and their friends' friends was a huge factor in deciding to participate in photo advocacy.
MM: What have you found most beneficial when making advocacy a core component of your revenue and marketing strategy?

DP: Definitely the number of sign-ups we have received from photo advocacy alone is outstanding. This has increased engagement on our social sites.
MM: What advice would you give other hotels who want to get started with advocacy?

DP: If you are looking to increase your social awareness and reach new audiences while building your relationship with existing fans, then photo advocacy is a must for your property.
---
Incorporating advocacy into your hotel's long-term strategy will set your hotel up for success.
For Nickelodeon Suites Resort, integration was a snap. New features like Photo Explorer engage users with personalized interactions that are built in, so they have the right conversation with every viewer. Plus, a streamlined process and a bit of fun have been carried over into Deanna's day-to-day tasks, making curation and sharing a breeze.
We love hearing incredible stories from our clients, so get in touch and let's collaborate to feature your hotel in our next behind the scenes post.