"Social media is just a fad," raved early critics. Looking back, it's almost ridiculous to think, as it's quickly become an indispensable part of a hotel's digital strategy. In 2015, 65% of all internet-using adults use social media, compared to just 11% in 2006—and that number is still on the rise. Facebook has over 1.55 billion users, and other social networks are growing at an outstanding rate. Simply put, social media doesn't plan on moving out anytime soon.
Hoteliers can benefit from engaging potential future guests with social media to help foster loyal brand communities, and even reach new audiences. In fact, hotels have some of the most to gain from this channel since users already love to share their travel experiences with friends and family, and their social networks are the vehicle to do so.
Below you'll find some key elements that will bolster your digital strategy across all of your guests, and why social use is an important channel when it comes to influencing travel decisions early on in the travel planning process, regardless of age or demographic.
---
Social media–spanning the ages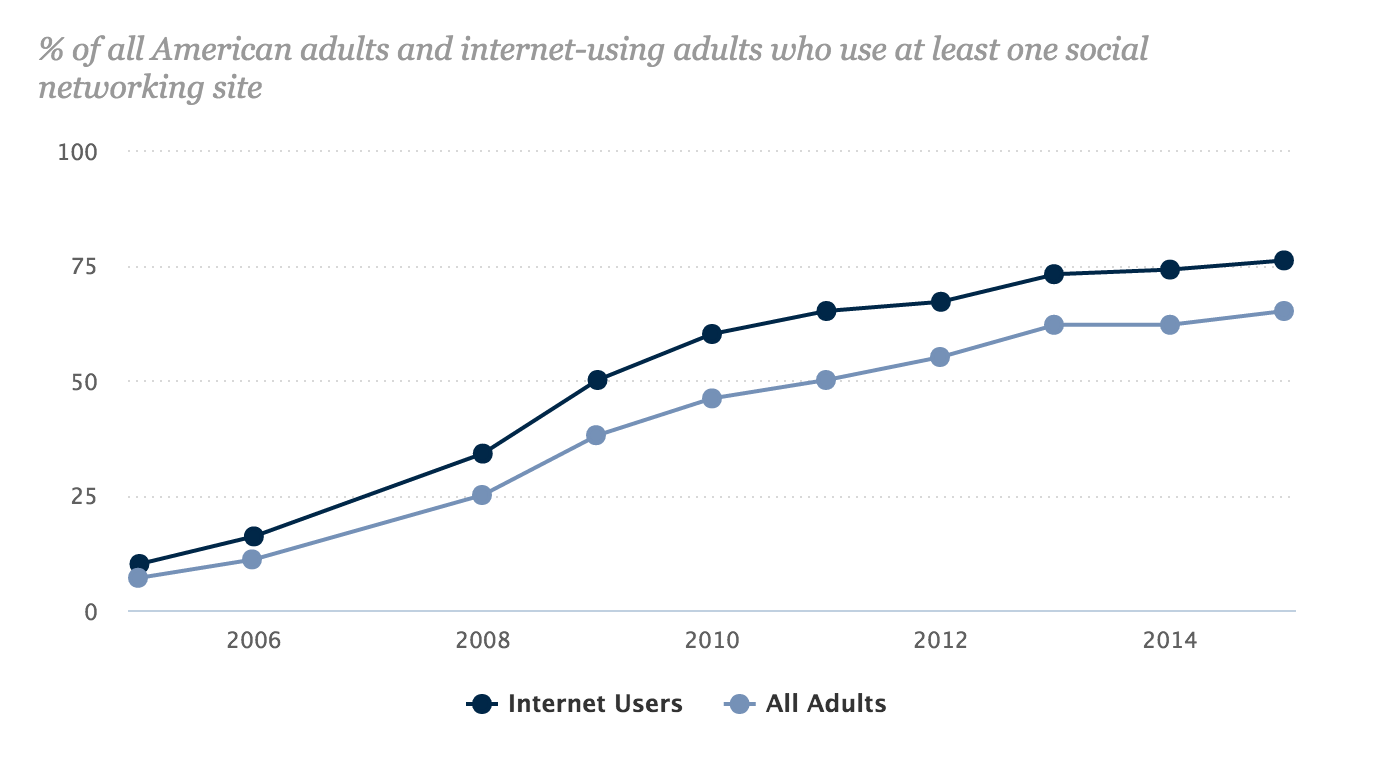 In the dawn of modern social media, (circa 2006) users between the ages of 18-29 dominated social media adoption. Even though they still lead the pack, the age gap is quickly closing for other groups. In fact, the largest growth in the past 5 years is a tie between users 30-49 and 65+ years old. Today, 75% of adults between the ages of 30 and 49 use social media sites, and 50% between the ages of 50 and 64.
When it comes to booking travel, 83% of those surveyed in Google's 2014 Traveler's Road to Decision cited social networking, video, or photo sites as their top online sources of inspiration. This key indication shows that the research phase is a clear branding opportunity for hotel marketers. Plus, keep in mind that when potential future guests are considering a travel destination, 92% say they trust "earned" media—the recommendations from friends and family—above all other forms of advertising.
This points to social media as a top channel hotels should be using to reach potential guests. A single person is connected to hundreds of friends & family across the world, and one person's story travels further to that audience than ever before. Use this to your advantage to introduce your hotel to an audience of like-minded travelers who are the perfect guest for your hotel.
Affluent travelers and social media
The best luxury brands tell the best brand stories. They've established their guests' personas—understanding who they are, what they care about, and how to reach them with the right message.
Affluent travelers equally value the internet and word of mouth as the most important sources for inspiring personal travel. With this information, social media is a compelling, targeted and cost effective avenue for brands to tell stories and inspire potential future guests.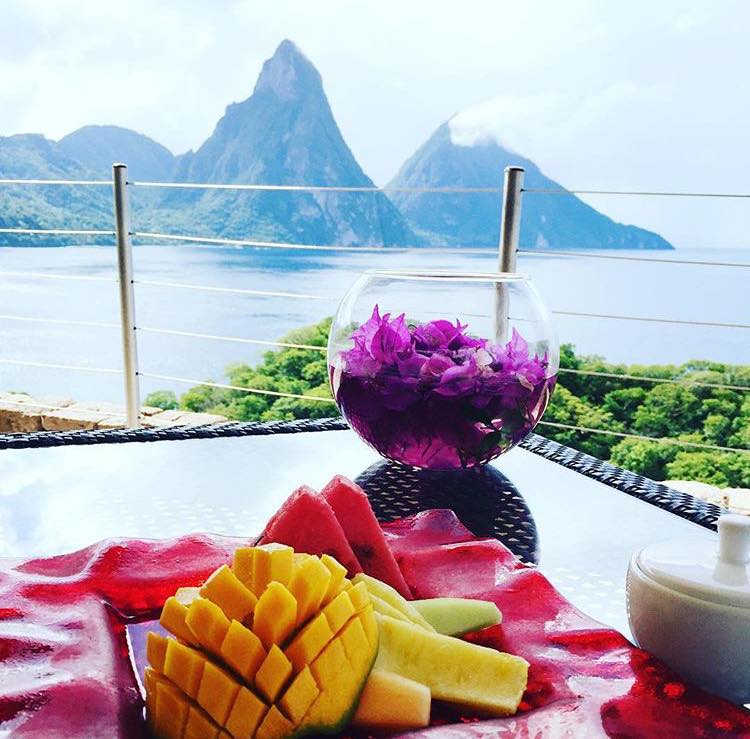 Karolin Troubetzkoy, executive director/owner of The Jade Mountain, a AAA 5-diamond resort featuring expansive, luxurious suites and private infinity pools in St. Lucia with rates starting on average of $1575 per night, said guests take it upon themselves to generate a strong social media experience. As she puts it, "When you have a property that is so photogenic, almost everyone is posting immediately on arrival. As a result, social media is the No. 1 driver of our business."
Social media is also a key influencer of organic search engine results. Since 59% of those who start their research online state that search engines are their go-to source for travel ideas and information, using quality content on social to help boost these rankings is a given. The people from Moz—an industry-leading tool for measuring, monitoring and evaluating a website's level of search engine optimization—conducts a Search Engine Rankings Factors survey every two years. In their 2015 survey, social media was the 9th most influential factor on search engine rankings.
---
Hoteliers cannot ignore social media for any age group or demographic, especially when considering the impact it has on potential future guests' travel decisions, and the fact that nearly 70% of the population uses social media.
The friends, relatives & colleagues of your guests are the perfect demographic for your hotel to reach. Whether your hotel fits in business, leisure, resort, limited service or luxury, start making trusted introductions to entirely new audiences of future guests. Hotels worldwide use Flip.to to do just that.
If you want to learn more about how advocacy is a game changer for your hotel's social media strategy, check out the perspective from our president, Edward St. Onge, in Making sense of social for hotel managers and owners.