If you've been keeping up with our blog, you may have seen my recap from the Expedia Hackathon when I had the opportunity to be a guest judge before the Partner Conference kicked off the following day. Since then, I've had time to reflect with the team about the experience.
---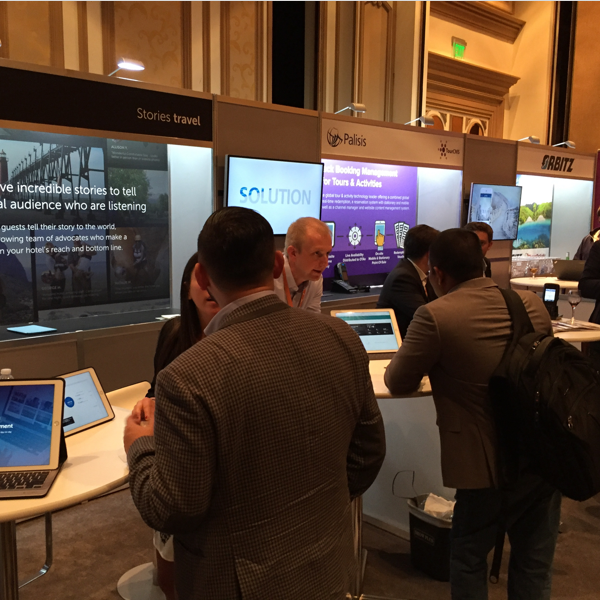 Conference kickoff
It was great seeing familiar faces, and this was without a doubt the biggest and best Expedia Partner Conference I've ever attended. The atmosphere was buzzing with an incredible mix of hoteliers and vendors, and we definitely had our hands full with over 3,800 in attendance.
From the first day, I was graciously welcomed by Expedia executives and staff. You could feel throughout the entire conference that Expedia was seriously open on creating more successful hotels through strong partnerships and innovation. That focus permeated into everyone who was in attendance, which elevated the experience and conversations.
Our booth was jumping with activity from hoteliers that were receptive and deeply intrigued by the idea of advocacy. We explained that Flip.to starts the conversation between a hotel and a potential guest like never before–with authentic, personal experiences from previous guests' stories. This idea of building an ever-growing team of advocates who have a massive impact on a hotel's reach and bottomline truly resonated with everyone.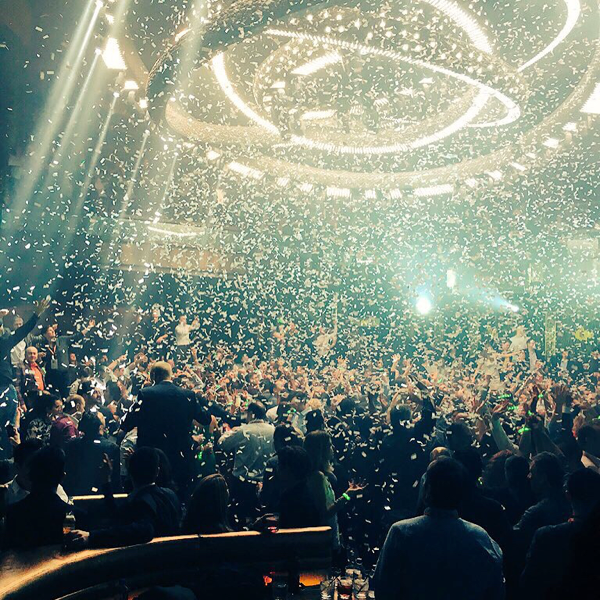 We had one person stop by our booth and point out a photo of bikes on a beach during a live implementation of Adrift's Photo Explorer. In the past, a hotel like Adrift would mention "free bikes" as an extra bonus or amenity. However, with Flip.to, Adrift is able to introduce a potential guest to the experience of a free bike–with multiple guest photo's capturing the wanderlust that comes with it.
The conference wrapped up with a closing party at the Omnia Nightclub at Caesar's Palace. From the morphing chandelier, panoramic views of the Las Vegas Strip, and the great company, it couldn't have been a better way to end such a tremendous conference.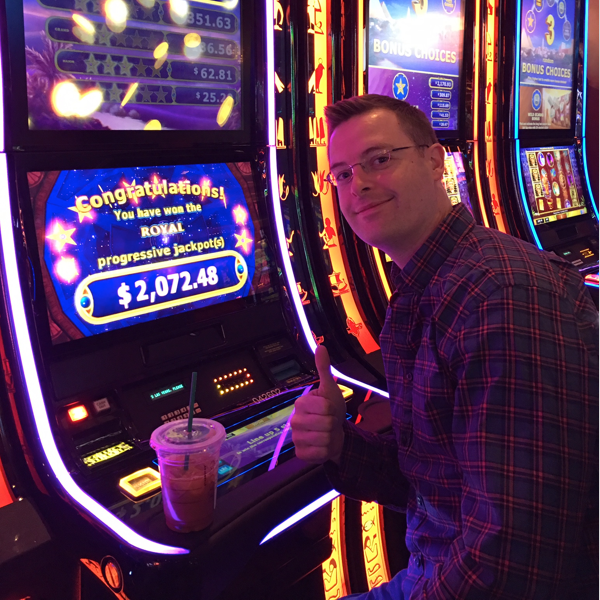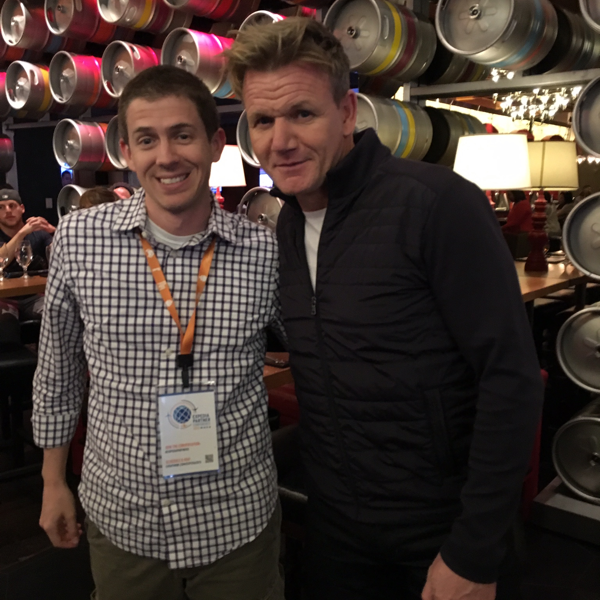 Some other antics
It's only natural to play a little when you're in Vegas. A couple Flip.to folks had some luck on the slots, but the luckiest person of all was Ricky, our Director of Partnerships.
Being that Ricky is a rabid Gordon Ramsay rooter, he and Account Executive, Danielle, had lunch at the Gordon Ramsay Pub and Grill. It must have been the luck that was flowing through the team, but their waiter pointed out that Ramsay was in the restaurant that very day celebrating the 3rd anniversary of the restaurant. After hearing this news, he quickly snagged a photo with his favorite celebrity chef before he headed back into the kitchen. (Nobody can turn down Ricky.)
Again, our team and I are incredibly pleased with the experience at the Expedia Conference. The crowd was a great mix of old and new friends and great opportunity to share the power of advocacy to hoteliers worldwide.