Advocacy platform drives revenue, marketing, and even off-season success for lakeside resort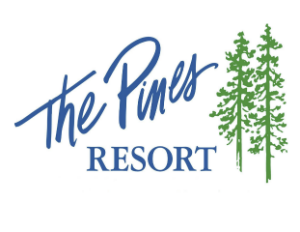 ORLANDO, FL — August 08, 2016 — Flip.to, the advocacy platform for hotels has attracted a massive audience of over 100,000 travelers for The Pines Resort in just the first year, while boosting the resort's brand with compelling, co-created stories from their guests.
A mountain lodge nestled the Sierra National Forest near Yosemite National Park, The Pines Resort launched Flip.to in August of 2015. The property has seen enormous success, reaching this major milestone in less than 12 months. Flip.to has driven over 5,000 unique site visitors back to The Pines Resort's hotel website, converting 450 warm leads and over 130 booked room nights for the hotel—and growing.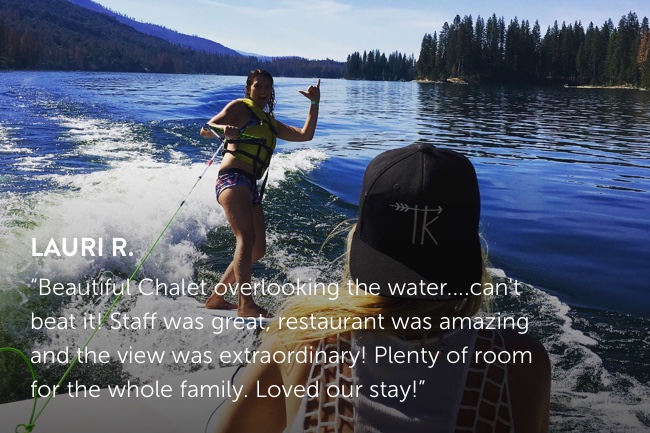 "There's no better way to learn about our scenic experiences at the resort than through a friend or family member—someone you know and trust," noted Mark Choe, Director of Business Development at The Pines Resort. Choe went on to add, "Our guests are sharing everything from incredible mountain views and lakeside watersports, to exploring our area's national parks. Flip.to lets us capture these amazing stories and use them to engage future travelers. The return on our investment far exceeded our initial expectations, even helping drive our most successful shoulder season to date."
The Flip.to platform has thoughtful touch points throughout the entire guest journey, bettering the conversation hotels have with guests from well before they stay until long after they leave. Flip.to lets guests share everything from their excitement for an upcoming trip to the favorite moment of their stay, tracking the entire conversion funnel down to how many travelers convert. The result is a huge driver of traffic and warm leads—potential guests who fall into a pool of like-minded travelers with similar interests and purchasing habits as the advocates for the hotel.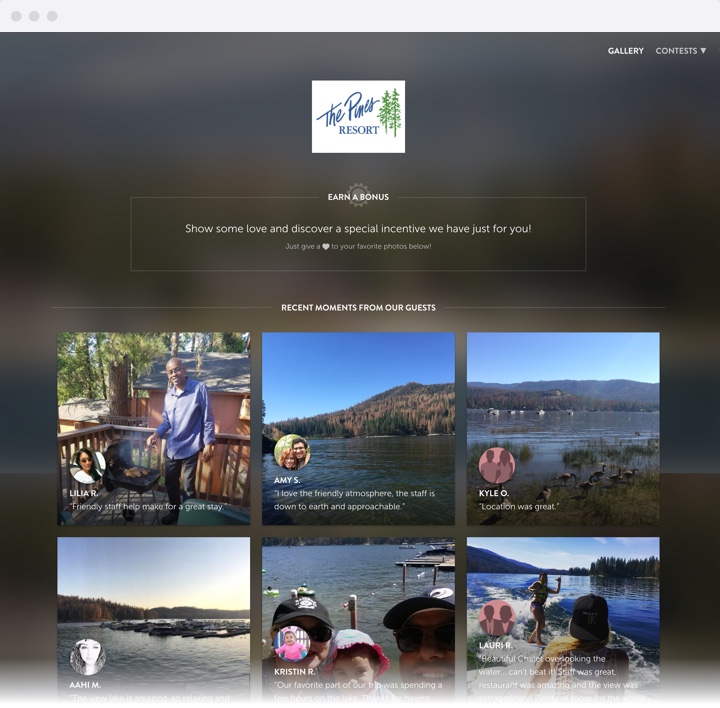 "I've been amazed at the stories our guests capture, and it's been even more exciting to see that when combined, they shape a candid story of our property," emphasized Choe.
The Pines Resort inspires new audiences of travelers worldwide with Photo Explorer, a powerful digital experience by Flip.to that tells a rich story of the hotel through the compelling experiences shared by their guests. It showcases a library of authentic content that is an entirely new look at the hotel. Plus, with the recent launch of Vision AI—a new feature by Flip.to that uses artificial intelligence to let hotels better understand and curate content—hotels have insight on image attributes, colors and more, with the ability to filter and source content in seconds.
"With Flip.to, The Pines Resort collects authentic content from their guests detailing the highlight of their trip. Moments like these become introductions with worldwide reach when guests share to friends and family." said Deborah Moses, Senior Director of Sales, Americas at Flip.to. "Not only do these warm introductions drive site traffic, they help convert warm leads for the hotel inspiring more travelers to book direct."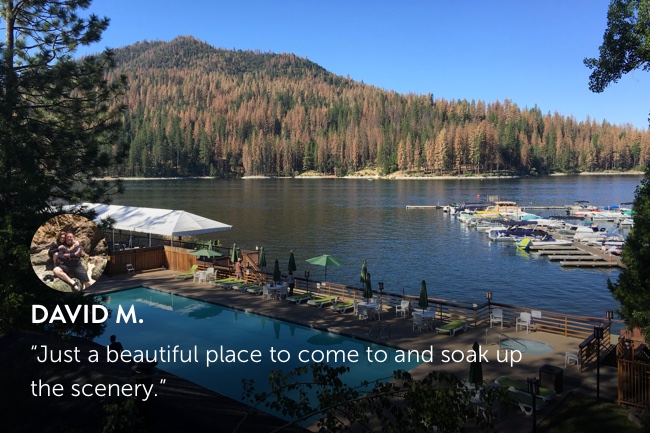 Tucked within towering pines alongside Bass Lake, the Pines Resort accommodations reflect a contemporary mountain décor inspired by the scenic, natural surroundings. Guests choose between 84 inviting mountain chalets, 20 deluxe lakefront suites or two private, fully-furnished houses that feature stunning forest or lakefront views and are within easy walking distance of the lake, the resort's restaurants, recreational activities and retail shops. To reserve a stay, visit http://www.BassLake.com, or call 800-350-7463.