Here at Flip.to, we're pioneering marketing that's good for travelers and great for business, too. So when we see our customers using advocacy to change the travel marketing game? Well, we think they're worth celebrating.
Revenue manager Justin Klingenberg at the Stanley Hotel has spent the better part of the last decade learning hospitality inside and out. He recently shared some of his reflections on how the advocacy platform has revolutionized marketing for their property.
Take a look at what he had to say:
---
What's been the impact of using real people as an extension of your marketing team?
The value of having past guests introduce potential future travelers to The Stanley Hotel is unprecedented.
Traveling is meant to be a social experience that brings people together. Having previous guests share their experiences helps show the history of The Stanley and experiences to be had on-property, as well as providing future guests an introduction to make them want to create their own experience here at the Stanley.
Plus, we always have confidence that Flip.to is putting our property in front of a warm and quality audience because we are connecting with new potential guests by way of our past guests sharing their stories.
Since we have a positive relationship with our past guests, their family and friends are more likely to show interest in our property because of learning about us through travelers with similar interests and established experiences at the Stanley.
How has using Flip.to helped you top your goals? Were you surprised by any changes you made?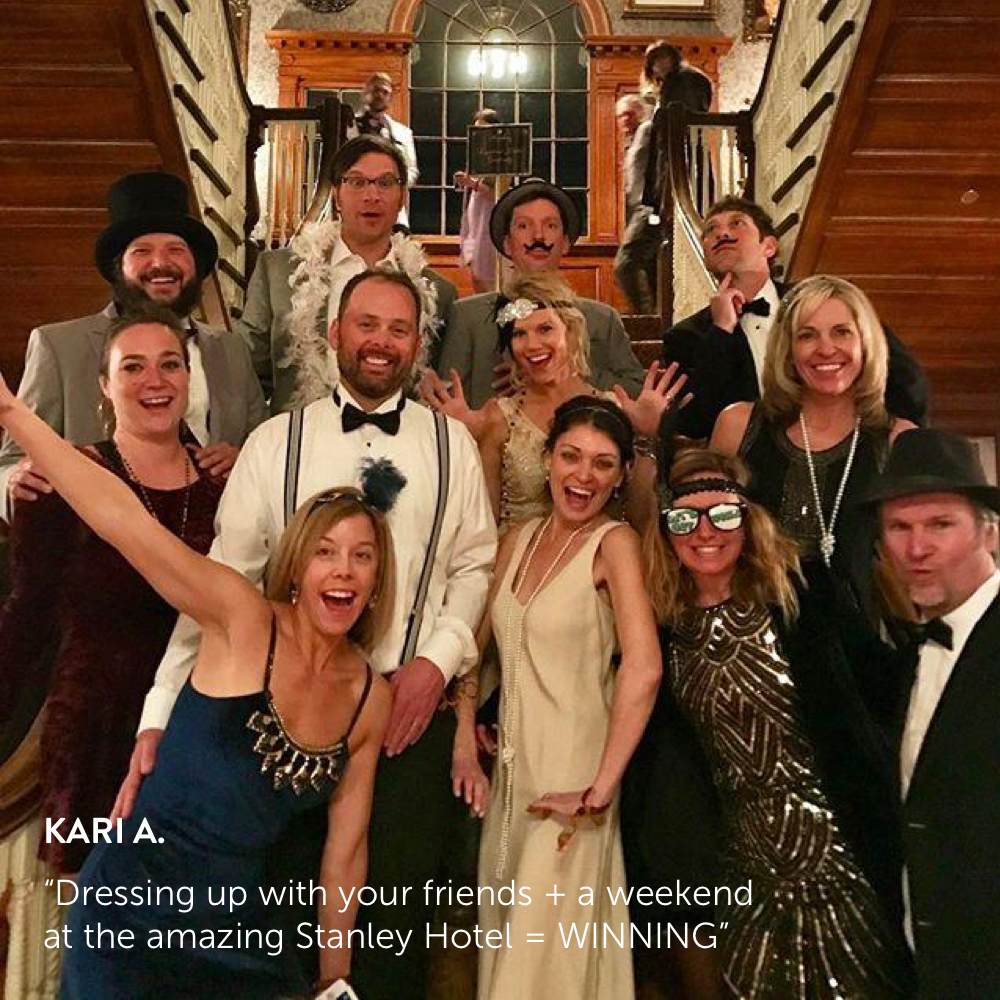 For one, Flip.to has changed my approach to social as a Revenue Manager. The platform has proven that these channels can be used to drive bookings thanks to the organic reach of our travelers sharing to their own audiences. We have been able to drive revenue and loyalty.
With Flip.to, we've exponentially grown our reach by inviting guests to become storytellers for The Stanley Hotel and actively engaging with them well beyond their stay. Through these efforts, we've generated over 4,000 new "friends"—warm leads interested in a future stay at The Stanley.
At the end of the day, tracking down to dollars is a must. As a Revenue Manager, what's your take?
Flip.to has helped the Stanley generate new leads and bookings in numerous ways, but one of the most powerful is how the Flip.to platform allows you to interact with your guests in real time while having them become storytellers for your brand.
We have been able to drive massive ROI from the platform via increased booked room nights and ancillary outlet visits.
---
To keep up with more on what Justin is doing in the world of travel marketing, give him a follow here.
Ready to hear how the advocacy platform can put the power of word-of-mouth marketing to work for your brand with incredible impact? Let's talk. We'll share how you can reach, inspire and convert new audiences at a scale like never before.