We love helping our customers get the incredible impact from advocacy each and every day. After all, we pioneered advocacy and are reimagining marketing that's a win for travelers, great for business and plain ol' good hospitality.
And if you've wondered what you can do to maximize your advocacy efforts through our platform, then read on, because today, we're bringing you a special edition of Advocacy Academy, spotlighting customers crushing it on the platform (and beyond).
---
Meet Adventures On The Gorge. This destination in West Virginia is a premier location for whitewater rafting, rock climbing and a lot of fun (like their upcoming Bridge Day event—meet you there?).
Family travelers and adventurers alike come to explore the outfitters of the New River Gorge. One such adventurer? Laura W. and her family. Laura shared about her son's Scout trip: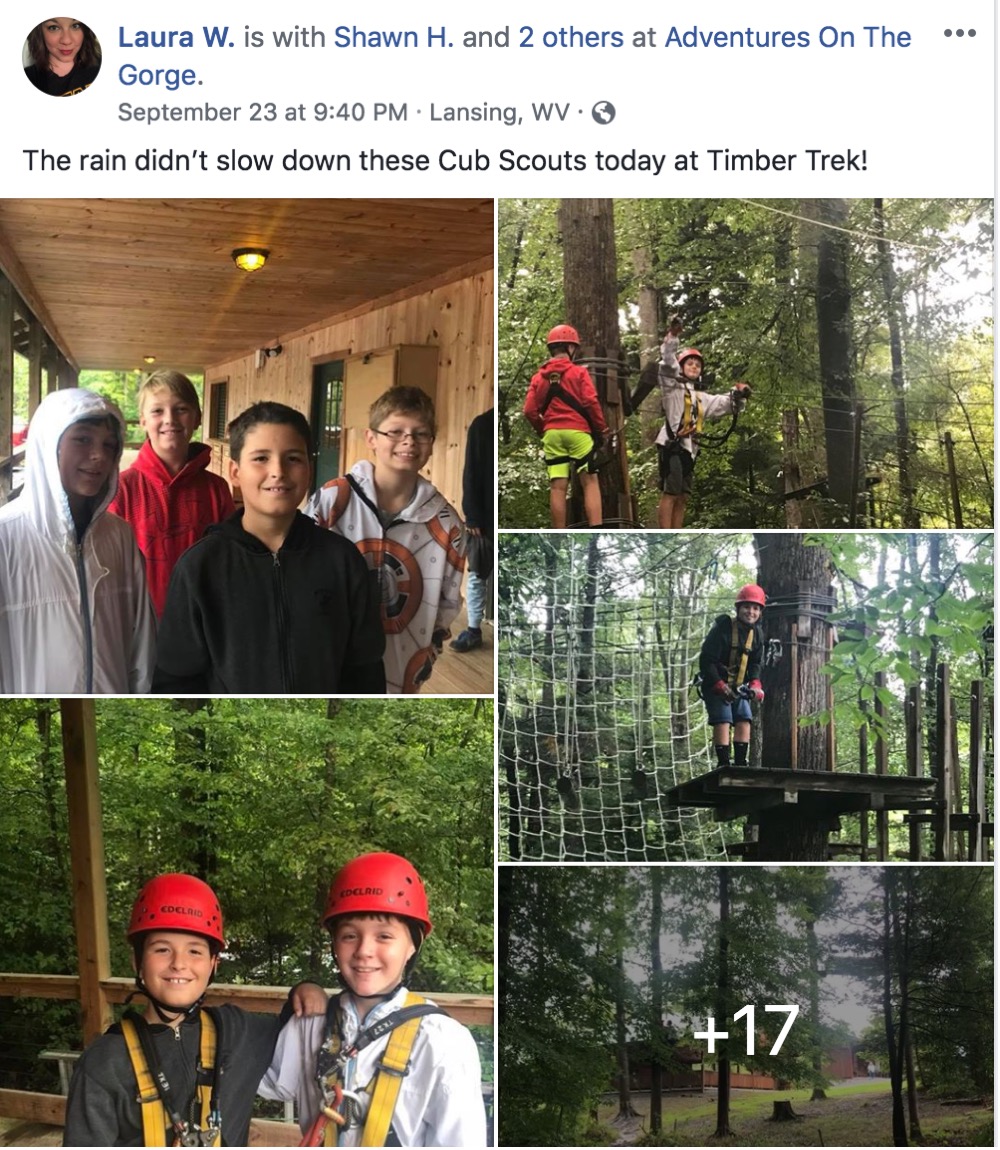 Jay Young, the Gorge's Social Media Manager, (spotting a great opportunity to nurture his guest) saw the post and jumped into action. He not only gave her story a shoutout, but he also invited her to become a storyteller for their brand!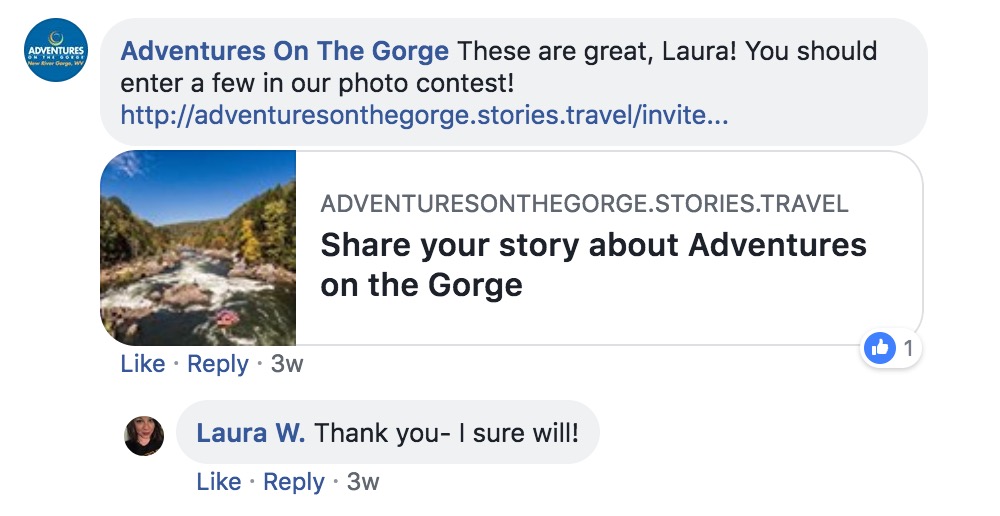 And storyteller did she become! Together with her friends, Laura's experience has been shared 20 times in just a few weeks, inspiring 46 friends and family so far to show interest in a future stay. (Opted-in, warm leads for all the marketing types out there…)
This all because Jay went the extra mile to engage Laura, inviting her to share her unique perspective.
But that's not where this story stops.
When Jay saw the highlight of Laura's stay, he instantly was reminded of his own son, so he knew that this story would connect with other travelers. He shared it on to his own audiences: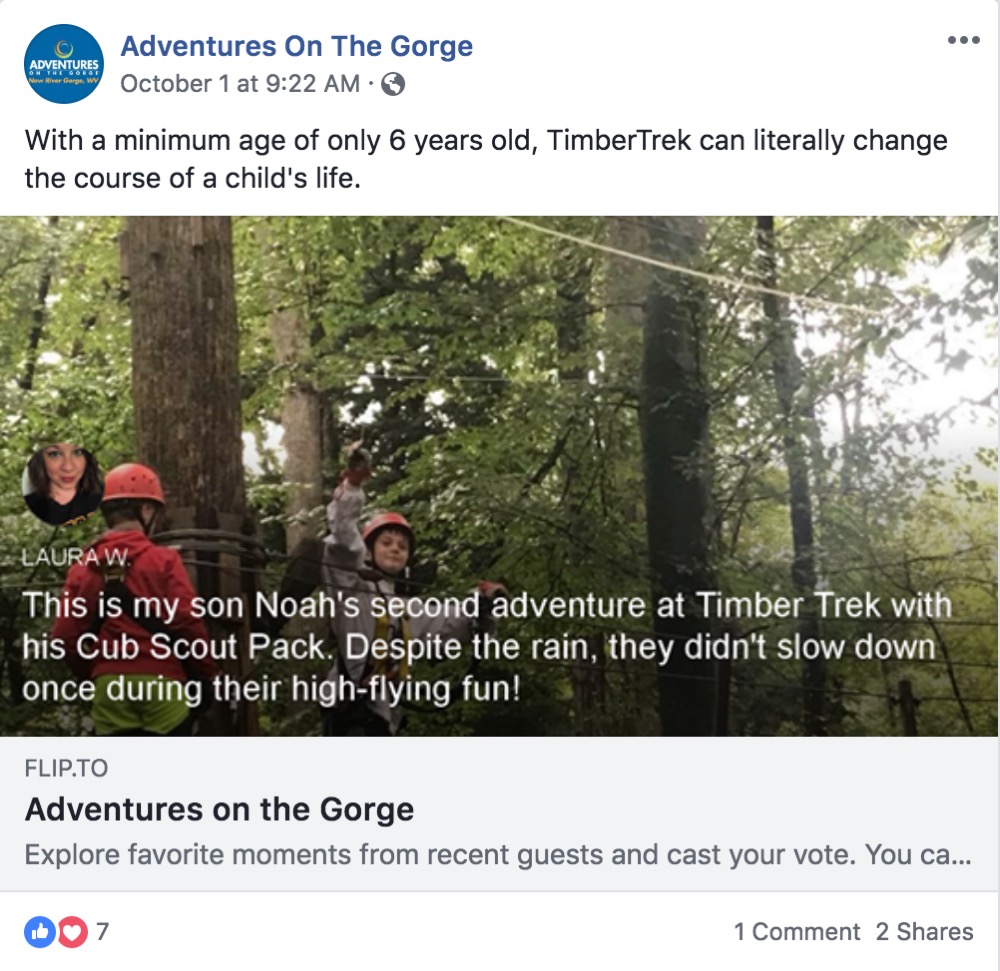 Right away—you guessed it!—Laura W. showed her excitement. Jay was of course sure to respond back right away, building a stronger relationship with his guest, a true testament to Jay's sense of hospitality.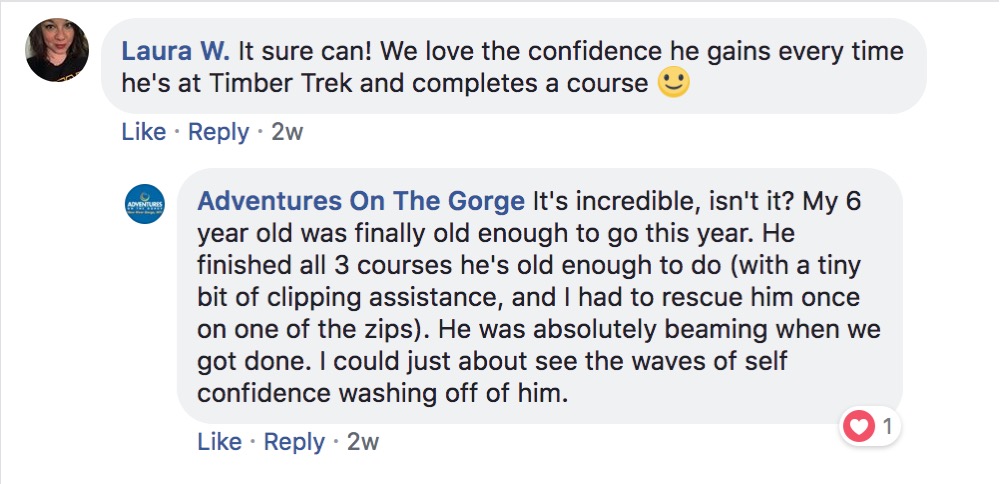 ---
The key from this Advocacy Academy? Engaging authentically with your guests is a win-win for everyone. And while there's no one-size-fits-all approach to advocacy, there are some great ways to expand your use of the platform.
Look out for more examples of travel brands who are sparking some amazing conversations with their guests, and we'll leave you with a few tips below:
Reach out and respond to guests that engage with your brand and spark a conversation with them.
Invitations are a powerful way to earn more storytellers and watch your advocacy impact skyrocket.
Share outstanding guest stories to your own audiences right from the Flip.to platform.
Lean on your Account Manager for questions and ideas about getting the most out of the platform—we're here to help!