In a few short weeks we will be "wheels up" for Montego Bay, Jamaica to attend the annual Caribbean Hotel and Tourism Association's Caribbean Travel Marketplace.
CHTA has paired up with Flip.to to raise awareness for the entire region as part of 'Rhythms of the Caribbean' storyteller campaign, and the  impact has been remarkable, so far.
Not only that, but we're working with properties of all shapes and sizes across the Caribbean, working together to make an impact from the regional level all the way down to the hotel.
To celebrate, we're sharing some of our favorite storytellers from these outstanding travel brands throughout the islands to show how everyone from a locals to travelers are reaching and growing new audiences, netting incredible results each and every day.
Jamaica Inn — Ocho Rios, Jamaica
Matt joined his fellow travelers to help reach an audience of 55 thousand in just 3 months. These storytellers helped drive impact for Jamaica Inn, converting 3.2x higher than the average paid search campaign, a testament to the receptive warmth of the audience and quality demographic.
Pure Granada — Grenada, Carriacou & Petite Martinique
Destination marketers Pure Granada are winning over new travelers for Grenada, Carriacou & Petite Martinique by switching on advocacy. In just the first 2 months, their storytellers have reached an audience of more than 200 thousand travelers worldwide, driving thousands of site visitors and warm leads for the destination.
El San Juan Hotel, Curio Collection by Hilton — San Juan, Puerto Rico
Lesley visited El San Juan Hotel for rejuvenation and relaxation. She and her fellow travelers placed the hotel at the center of their rich, authentic stories shared. Together, they introduced the hotel worldwide, helping earn over 600 warm leads in just 15 weeks—each who are being delivered authentic, personal conversations and nurtured for a future visit to this picturesque property.
The Crane – St. Philip, Barbados
The Crane is no stranger to success. They proved to be the perfect fit for George and his family, and memories like those shared have a lasting impact for their resort.
In only 15 weeks, travelers reached an audience of over 200 thousand, proven to be the warmest, most receptive audience for their resort by converting leads at over 3x the industry benchmark.
Thatch Caye Island Resort – Dangriga, Belize
A peaceful moment captured during Steven's stay at Thatch Caye Island Resort speaks volumes to the natural beauty that surrounds the property. He brought over 100 visitors back to the hotel's site all on his own一tapping into new audiences previously out of reach. And he's joining fellow travelers each and every day to reach new audiences for Thatch Caye.
Ladera Resort – Soufriere, Saint Lucia
Hana was awestruck by the beauty at Ladera Resort. Her favorite travel memory was shared to over 400 friends & relatives一fellow travelers with similar interests and buying habits, and the perfect demographic for their resort.
Sugar Beach, A Viceroy Resort – La Baie de Silence, Saint Lucia
Sugar Beach's staff made an incredible impression for Grant and his wife, going above and beyond for their stay.
So much so, it was an experience Grant was excited to share on to friends & family, and helped track impact for their hotel on top of it. Sugar Beach was introduced to thousands of his friends, with over 200 site visitors coming back to learn about the St. Lucia property, and 131 warm leads to friends just one degree away from Grant and showed interest in a future stay.
Copal Tree Lodge – Punta Gorda, Belize
Cale joined other travelers-turned-storytellers when he shared his wonderfully exceeded expectations of Copal Tree Lodge. In just 3 months, over 36 thousand friends & relatives were personally introduced by someone they know and trust, resulting in hundreds of warm leads for this unique Belize property.
Santa Barbara Beach and Golf Resort Curaçao – Newport, Curaçao
Suzanne captured a timeless memory to share for years to come with Santa Barbara Resort Curacao at the center of her experience. This compelling story matters the most to her friends & family and they drove impact for the property一over 1,500 site visits and 164 warm leads to Santa Barbara Resort Curacao一in the most authentic way possible.
Bay Gardens Resorts – Gros-Islet, Saint Lucia
Bay Gardens attentive hospitality inspired Kennedy to join other traveler-turned-storytellers in sharing their experiences at the resort. Together, they're warmly introducing these exceptional properties to new audiences, in the most trusted way possible—all while getting more for every dollar they invest into marketing.
Couples Resorts Jamaica – Ocho Rios and Negril, Jamaica
Susan has been making memories at Couples Resorts in Jamaica for over 10 years. She introduced her friends and family to their beachfront properties, leading to 32 warm introductions to like-minded travelers who showed interest in a romantic getaway of their own.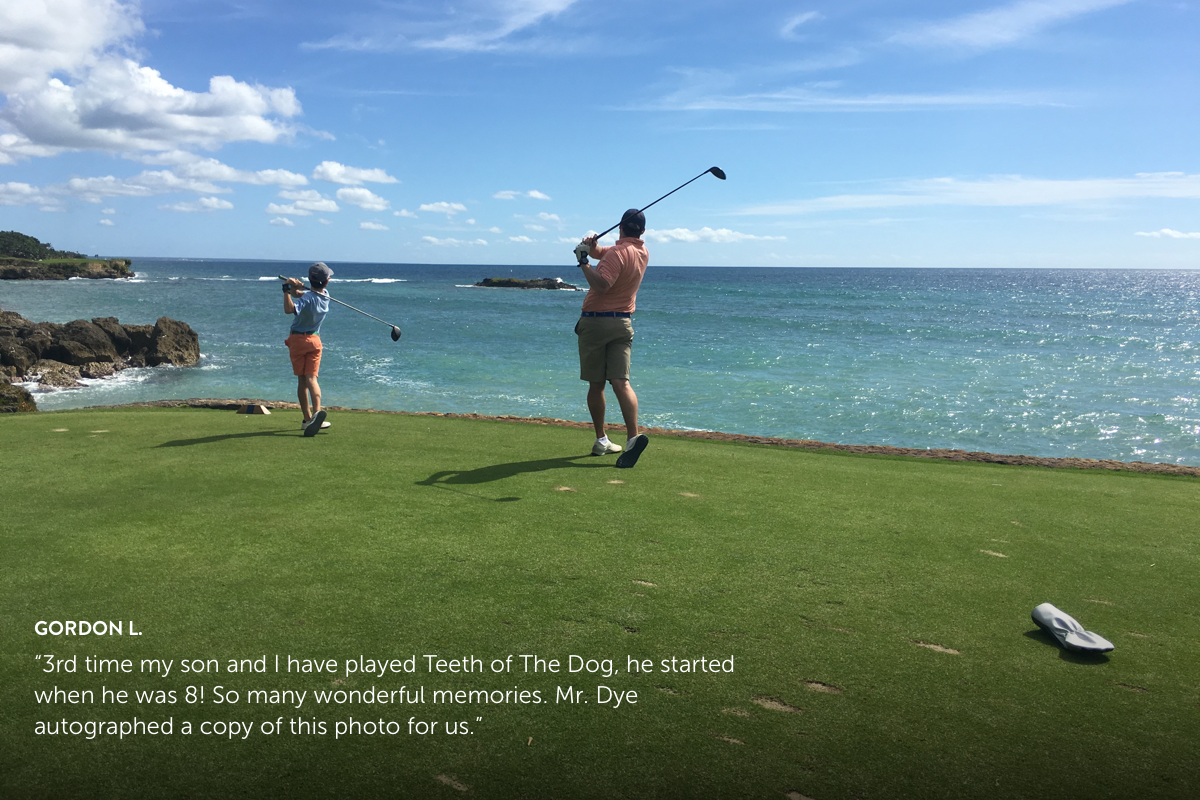 Casa de Campo Resort and Villas – La Romana, Dominican Republic
For Gordon and his family, time spent at Casa de Campo was one for the books. Along with other storytellers, they reached over 100 thousand new demographic一all just one degree away.
---
These are just a few of the storytellers helping net new audiences of travelers through Flip.to, each and every day.
Just can't get enough? See more stories here, and if you're heading to Jamaica—get in touch with us here!