When I first joined the hotel marketing world, I was given empowering and inspiring advice from coworkers and friends. Those words of wisdom helped me confidently dive head first into the industry. Now I'd like to pay it forward.
So I tapped the shoulders of coworkers, friends, partners, and mentors to share what they've learned along the way and what advice they have for newcomers in the travel industry.
Get the scoop on what they had to say below:
---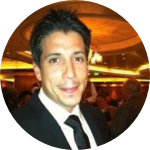 Patrick Grimes
Travel Sales & Marketing Veteran
Patrick has worn many hats in this industry, chiefly because others are quick to recognize his talent and initiative. Patrick's advice comes from years of dedication to the industry and, of course, really hard (but smart) work.
Sweat every day. Literally or figuratively. Continue to move. When you don't, you will struggle. Be in the sun. Get and stay uncomfortable.

Dream then do. Stay "creatively focused." An idea is good but don't let it wander into an infinite ether. What's the first thing you need to do to action the idea, then what's the second? Move forward with what's worthy of your time and talents.

Go with your gut. Don't ever second guess yourself and wonder, "Is this right?" Your accomplishments will be the sum of your instinct, ambition, and actions. Do it, then assess and learn.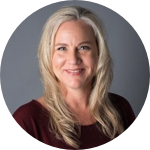 Shelby Cunningham — Business Development Manager
Navis
Shelby is an industry vet who truly practices what she preaches. She promotes and embraces the philosophy that partnerships are give and take, never hesitating to lend a helping hand when needed.
I would give myself a twist on one of my favorite travel quotes—'voyage, travel, and change of place impart vigor'—and recommend that I truly embrace all the passion that this industry holds—within each company vision, within the people who bring travel to life for others, and within each conference, partnership, and new friendship found.

This passion, this 'vigor,' this energy is what propels my commitment to continuing to grow and learn as a person, a fellow industry employee, and a participant in travel itself.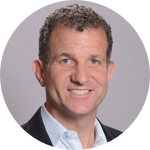 Chris Kane — Account Director of Leisure Sales
Walt Disney World Swan and Dolphin
Chris's advice on networking should be heeded, not just because it's correct, but because it's coming from an expert. There are networkers in this industry, and then there's Chris Kane. But don't watch him work a room…you should be networking instead!
For those just starting out—try to intern whenever possible. It's a great way to get your foot in the door, learn a new skill set and of course hopefully lead to a paying job. Companies like to hire from within and what a better way to put yourself out there as a candidate.

NETWORK, NETWORK, NETWORK! You never know what doors can open by networking and getting to know your travel industry peers. It's not what you know, it's who you know that gets you up in the travel industry ladder that much faster.

Avoid burning bridges with travel industry peers, bosses, and executives. You never know in your next steps down the career path whom you could be working with/for!

Find a mentor whenever possible. Their career experience and insight can be a huge asset to your own development, plus free first-hand education.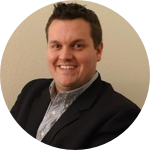 Wade Lindquist — Vice President of Sales
Tambourine
I met Wade at the ROC conference in New Orleans and became quick friends! He's been in the industry for over 15 years and has a wealth of experience in hospitality sales and marketing.
If I knew back in the early 2000's what I know today I would have:

1. Gone to college with an emphasis in hospitality.

2. Started helping hotels realize that they can directly market and compete against the OTA's much earlier in my career—and might have been able to put a dent in their reliance on OTA's several years earlier.

However, I could not be happier to be where I am today. I'm more passionate than ever about what I do and the industry I am blessed to be able to call my home!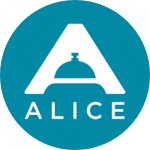 Lola Feiger — Digital Marketing
ALICE
ALICE & Flip.to always find each other in the same room at the industry's biggest hospitality events. And when you're in a room full of incredible talent, you meet great people—and that's where we met Lola.
It would have been helpful to know early on that it's good to experiment at the start to find your highest performing channel, but then you should narrow your focus quickly. Channels we focused a lot of resources on, like social media and paid social, wound up not being very useful for us, as hotel decision makers don't spend a lot of time there.

I'd also tell newcomers that if they're considering outsourcing their PR to professionals, they should direct the PR team's attention primarily to getting mainstream consumer press and industry event speaking invitations, since running press releases and publishing in the hotel trades can be easily done on your own.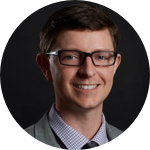 Sam Trotter — Corporate Brand Strategist
Charlestowne Hotels
When he's not writing for HNN or working on marketing campaigns for Charlestowne Hotels, he's welcoming newcomers to the industry with a beer and friendly conversations.
For your long term career having a big name matters often times more than your experience. I come from a family of small businesses and have always been too entrepreneurial for that type of environment, but missing that recognizable brand held me back from positions I was more than qualified for earlier on in my career.

I would recommend camping out at Google/Salesforce/Amazon/etc. until someone agrees to hire you!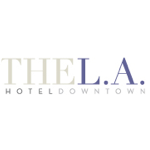 Scott Robbins — Director of Sales & Marketing
The LA Hotel Downtown
Scott has spent the last 15 years mastering the world of sales and marketing at independent and branded properties. He's sharp, persistent, and always answers his phone!
Working for a branded property (Marriott, Hilton) can give an individual wonderful experience in sales 101, but when it comes to marketing, that area tends to elude sales folks in the beginning of their careers since the branded properties have departments and dedicated folks that focus solely on the marketing side of the business.

The biggest exposure to the marketing arena is working for an independent property whereas one will have to manage the marketing side without the assistance of a Global office or individuals dedicated to the different facets of marketing such as social media, print/digital advertising, geo-fencing, etc.

I believe that any sales professional looking to make hospitality a career, should venture and learn the basics of marketing at the start of their journey or at least understand how important marketing is to the sales engine of any hotel.
---
Do you have a marketing tip you'd like to share? We're alway looking to spread the word to newcomers! Send us your advice to hello@flip.to.