Customer success: we can't stop talking about it. That's because the results earned by travel brands on our platform are the biggest measure of our success.
So, when other people start talking about it too? Well—we can't help but celebrate.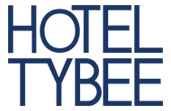 That's what we're doing today with Hotel Tybee, who we're proud to be recognized alongside for taking home a 2017 HSMAI Gold Adrian Award in Digital Marketing! Hotel Tybee's success on the platform stood out among a crowded field of more than 1,100 entries.
So what's advocacy at work look like with Hotel Tybee? When you see the numbers, it's clear why the judges took note. Take a peek below:
---
In 7 months and 898 advocates, the property earned:

Hotel Tybee's advocates drive incredibly warm traffic and high conversion for pennies on the dollar.
---
Brett L. Loehr, CHA and General Manager to Hotel Tybee had this to say about the platform:
"Today's reality is that it's more expensive and competitive to earn guests. Add to that other investments we've made in our hotel following three hurricanes just this year, and the importance of growing profits without sacrificing hospitality for our guests comes even more into focus.

We've got a strong marketing team who together with Flip.to have done both. For one thing, we're getting in front of interested travelers in the best way—our existing guests—and the numbers tell the story for what follows."
Advocacy is a potent marketing channel that properties like Hotel Tybee have unlocked. With trust built in, quality of the audience is a natural lead into great performance.
Stacia Miele, Online Marketing Director echoed Brett's sentiment.
"Hotel digital marketing isn't a matter of doing one thing really well—it's doing a lot of things really well that come together into a strategy that works for your property. Flip.to has been a great add to our stack, with the value of this new marketing channel going beyond lower cost-of-acquisition."
"All in all—we've been huge fans since the beginning," Brett went on to add.
For a peek at just a handful of what Hotel Tybee's storyteller's are sharing, tune in below:
---
If you're ready to switch on advocacy, let's chat. We'll share how advocacy is changing the game for the hospitality and tourism industries worldwide.