Advocacy platform pairs with Onsite Rental Management Association to foster education and partnerships in the diverse vacation rental market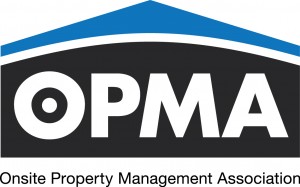 ORLANDO, FL — February 14, 2018 — Flip.to—the advocacy marketing platform that helps reach, inspire and convert travelers worldwide—announced its membership with the Onsite Property Management Association (OPMA), a nonprofit and advocate for the rental management and condo hotel sectors representing a select 53,000 resort accommodation units. Flip.to will work in tandem with a collection of minds together aimed at bettering the travel space.
Flip.to is thrilled to be joining the OPMA's exclusive roster of 37 suppliers personally invited to share membership with management companies across the US and globally who are focused on shaping the landscape of hospitality marketing and growing the industry as a whole. OPMA provides a network of partnerships, educational opportunities and a forum for cooperative efforts to advance the rental market, emphasizing collective growth and mutual support.
"It's easy to see where OPMA and Flip.to are aligned, with advocacy a cornerstone to both our identities," said OPMA Chief Marketing Strategist John Dalton about Flip.to. "Likewise, they have a drive to constantly improve marketing as we know it today. The Flip.to team has a deep understanding of not only the travel industry, but also the specific marketing challenges rental managers face daily, so we're glad to welcome them on board," said Dalton.
The Flip.to platform empowers guests to share the high points of their stay throughout their traveler journey. Along the way, travelers introduce family and friends to resorts and vacation properties in an authentic and trusted way, reaching new audiences at an incredible scale—ahead of competitors and other dominant players. The platform earns and tracks new bookings while growing brand awareness, web traffic and warm leads.
Flip.to has made strides in enhancing the marketing efforts of hospitality providers across the travel industry, seeing incredible success in the vacation rental market. Corporate Director of Sales and Marketing, Maurice Arbelaez, of Millenium Management Corporation—founding member of OPMA and fellow customer of Flip.to—echoed this sentiment along with the value of membership for the advocacy platform.
"Flip.to is an example of an industry partner providing incredible value, promoting authentic perspectives on the resort from a trusted source—our travelers. This is key for professional management companies like Millenium who uphold the highest level of service, guest experience, and infrastructure," said Arbelaez.
"Likewise, these are the values that define OPMA, which is why their organization is key in helping leaders in our industry maintain these standards. We're excited to work together with partners who not only provide top-notch solutions that help highlight these clear differences, but also share a mutual interest in bettering the industry as a whole."
Flip.to kicked off their participation with a speaking session at OPMA's 2017 leadership summit late last year. On attending, Richard Dunbar, Director of Partnerships at Flip.to, said, "We saw firsthand the significant value of membership with OPMA, from learning even more about the challenges within the industry to forming new connections and partnerships with those who hold a shared vision for the rental market. As we look forward to seeing the strides OPMA continues to make for rental management companies around the world, we're excited to now be a part of it!"
To learn more about OPMA membership and its efforts within the rental management and condo hotel industry, visit www.theopma.org or contact John Dalton at jdalton@theopma.org.
To learn how Flip.to is helping vacation rentals reach, inspire and convert travelers each and every day, see who we're working with.