Year round, the mountains make for incredible escapes. Travelers lose themselves in scenic beauty while finding that unforgettable experiences abound.
Visitors to the slopes make memories that last long past their stays, and these storytellers warmly introduce hotels, resorts and destinations to entirely new audiences of potential travelers, ready to make their own mountain memories.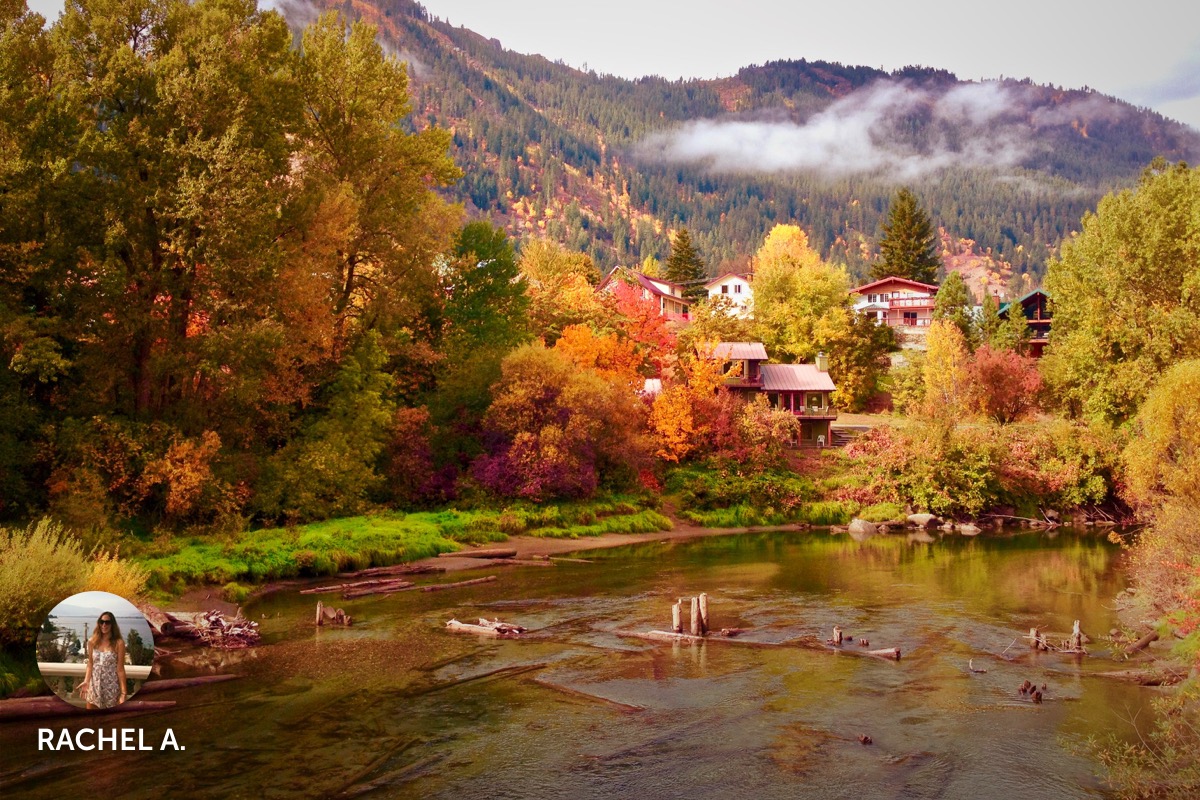 Scenic Washington State 365
"Exploring Leavenworth in the fall is one of these most beautiful things to see. The colors are amazing." — Rachel A.
Rachel and her fellow travelers are sharing incredible stories with massive impact for this breathtaking destination. In just the past six weeks, Scenic Washington's advocates have reached over 50,000 potential travelers who are the perfect demographic just one degree away.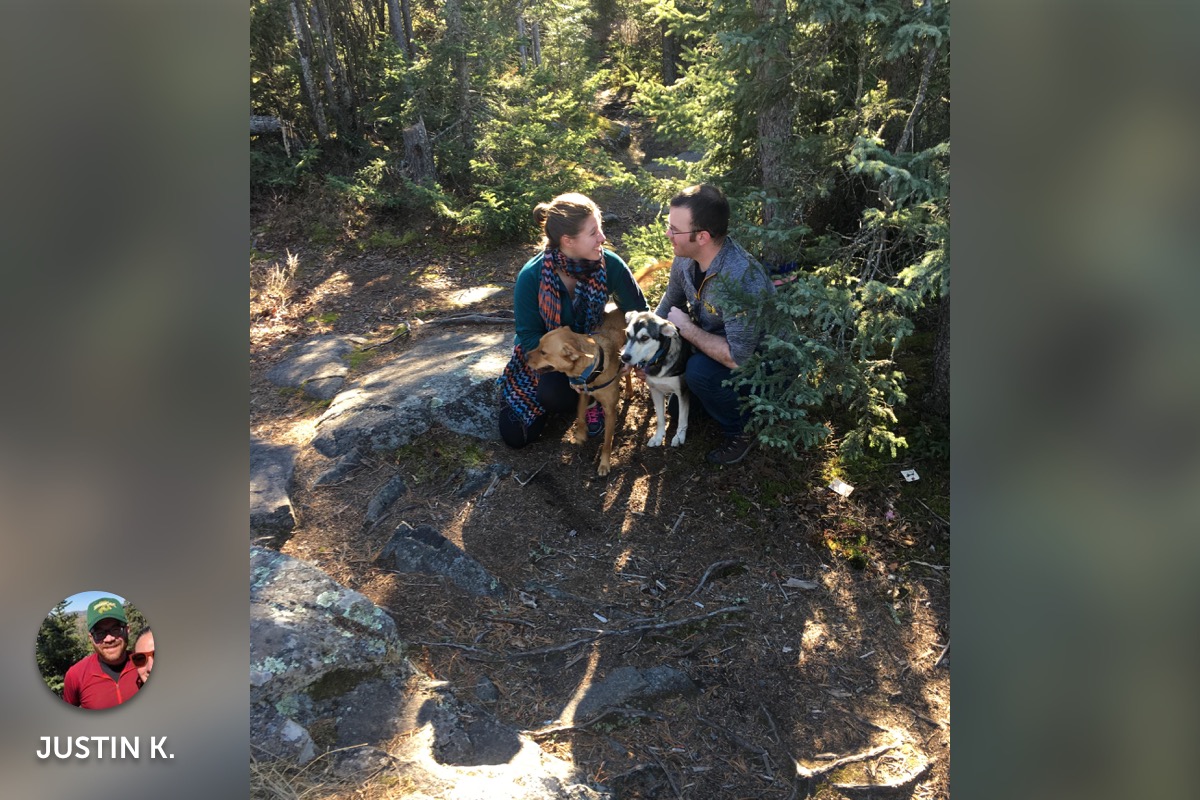 Gunflint Lodge—Grand Marais, MN
"I proposed to my absolutely amazing (now wife) while hiking with our dogs on a dog lovers weekend. Everything about the stay was absolutely fantastic." – Justin K.
Justin and his family began an entirely new chapter in the mountains—with Gunflint Lodge at the center of their story. Our hearts melted over this mountain memory that will last a lifetime. Justin shared his story to more than 1,000 of his friends and family, showing the unmatched impact of an authentic guest story.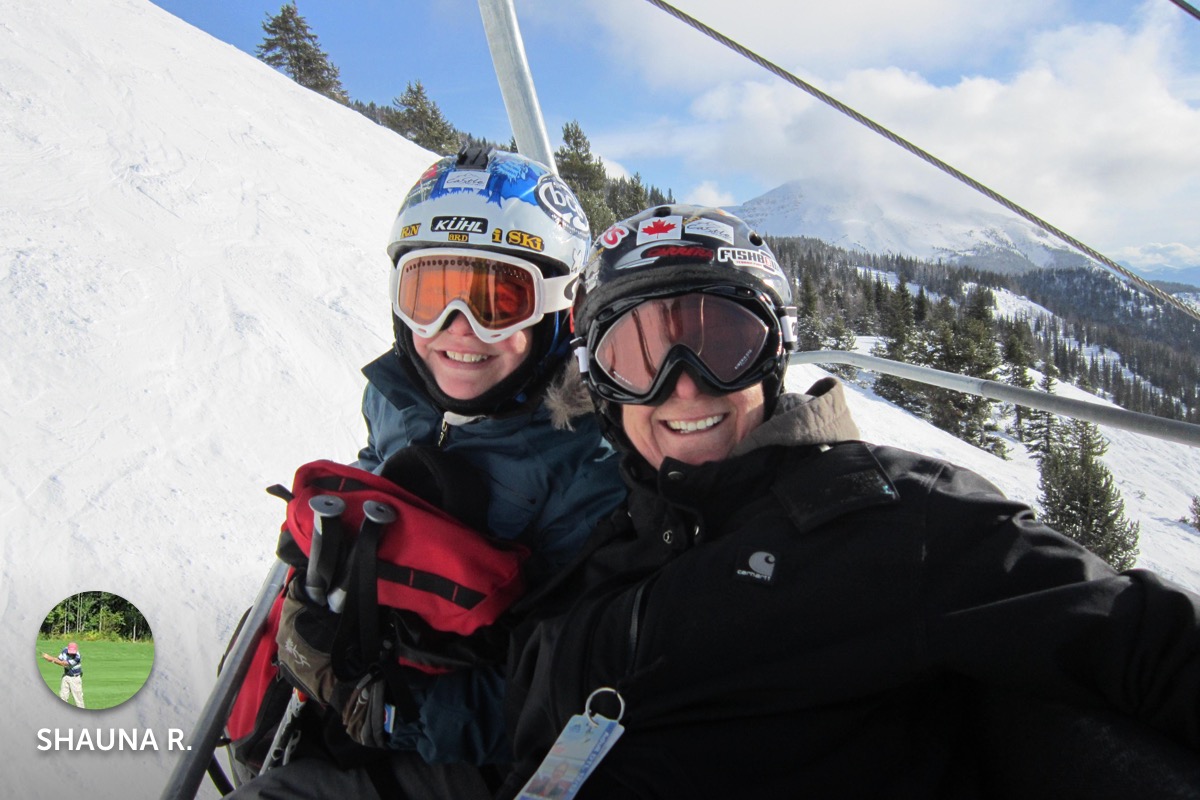 Mountaineer Lodge—Lake Louise, Alberta, Canada
"Having a breakfast onsite is fantastic! Fast and easy and lots to choose from! Great front desk staff, quick checkin and love the fact that they remember us regulars!" – Shauna R.
Shauna and her family relished their quality time spent at Mountaineer Lodge during ski season. They felt a true connection to the resort staff and, even though it was cold on the slopes, they warmly introduced the lodge to their friends and family around the world—a win for everyone!
Grand View Lodge—Brainerd, MN
"Two year old London Clare counting the reasons she loves Grand View Lodge!" – Hilary T.
Hilary and her family enjoyed unforgettable experiences at Grand View Lodge and captured priceless moments along the way. This sweet story, shared to hundreds of her friends and family, garnered over 2,000 site visitors for Grand View Lodge and led to 150 potential travelers claiming an offer for a future stay. Authentic storytelling wins every time.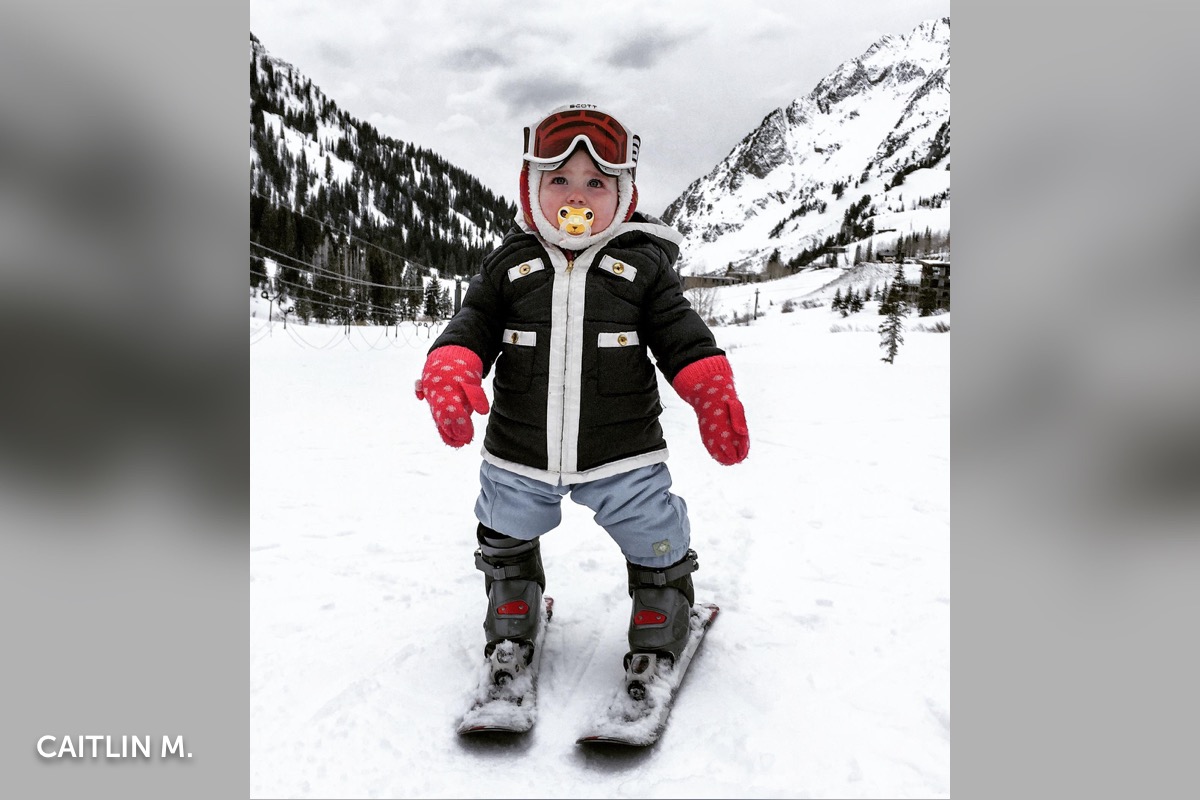 Ski City—Salt Lake, UT
"Skis, boots, coat, gloves, goggles, binky… check!" – Caitlin M.
Caitlin captured this memorable moment with her niece, who was strapped and ready to take Salt Lake's snow-covered trails. Not only will this be a treasured memory for Caitlin and her family, but it helped Ski City reach a new audience hundreds of potential travelers strong—and she's just one storyteller.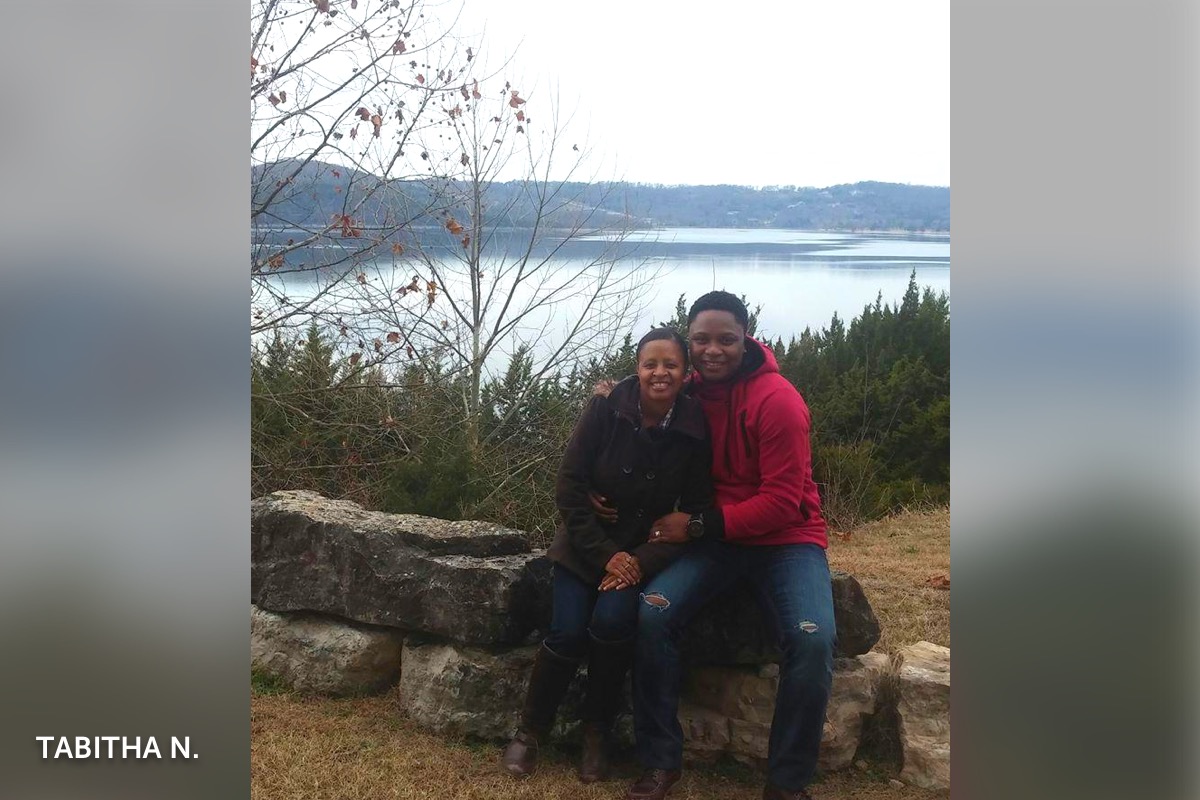 Westgate Branson Lakes Resort—Branson, MO
"We spent day 3 of our honeymoon at Westgate Branson Lakes Resort. Everyone was very friendly and congratulated us at every chance. We felt like VIP's the entire stay. The room was beautiful and very clean we didn't want to leave. Thanks again for having an awesome property." – Tabitha N.
Tabitha had an unforgettable experience at Westgate Branson Lakes and shared her story to nearly 5,000 of her friends and family—and she's just one advocate. Westgate's advocates are a powerful extension of their marketing team, massively growing their reach to potential travelers around the world.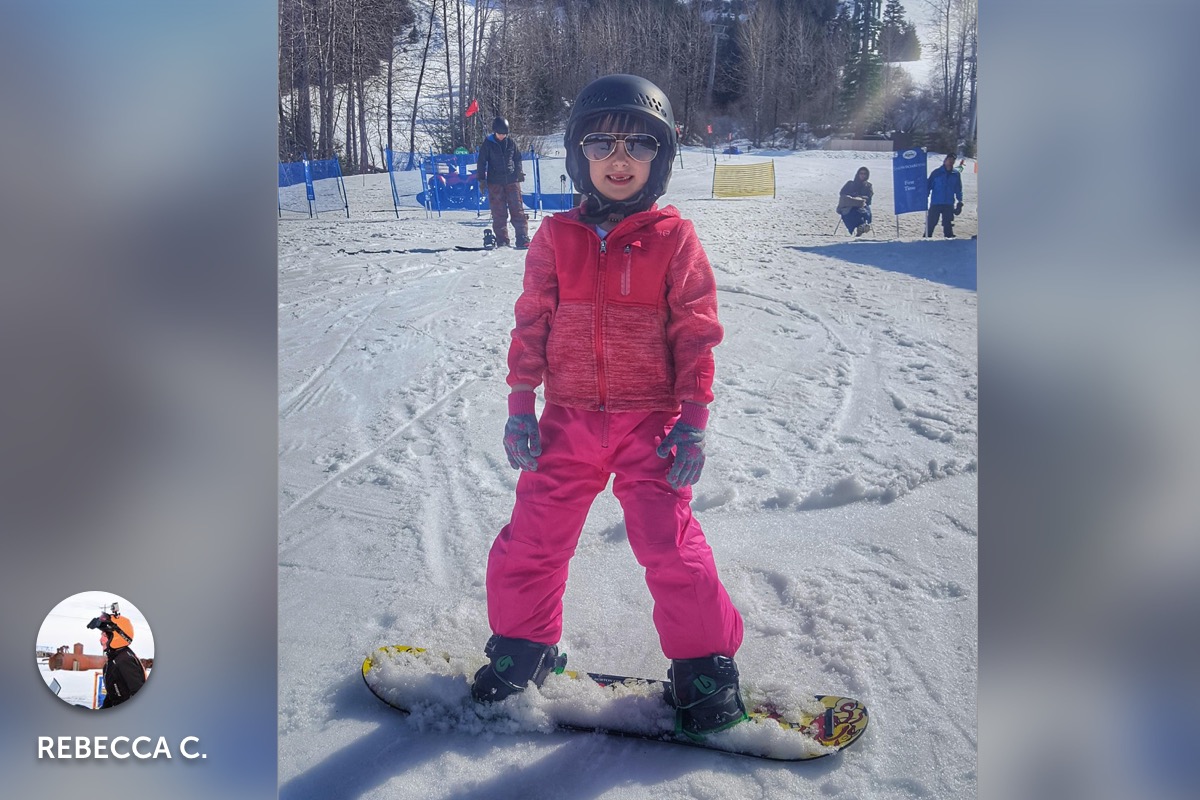 Hotel Alyeska—Girdwood, AK
"My 6 year old daughter, Kelley, ready for her first snowboarding lesson. She says it's more fun than gymnastics, snowmachining and swimming… combined!" – Rebecca C.
Hotel Alyeska will always be at the center of this memorable "first" for Rebecca and her family. Not only that, her story led to lasting impact for the resort, to the tune of more than 1,400 site visits and over 120 potential travelers interested in a future stay at Alyeska.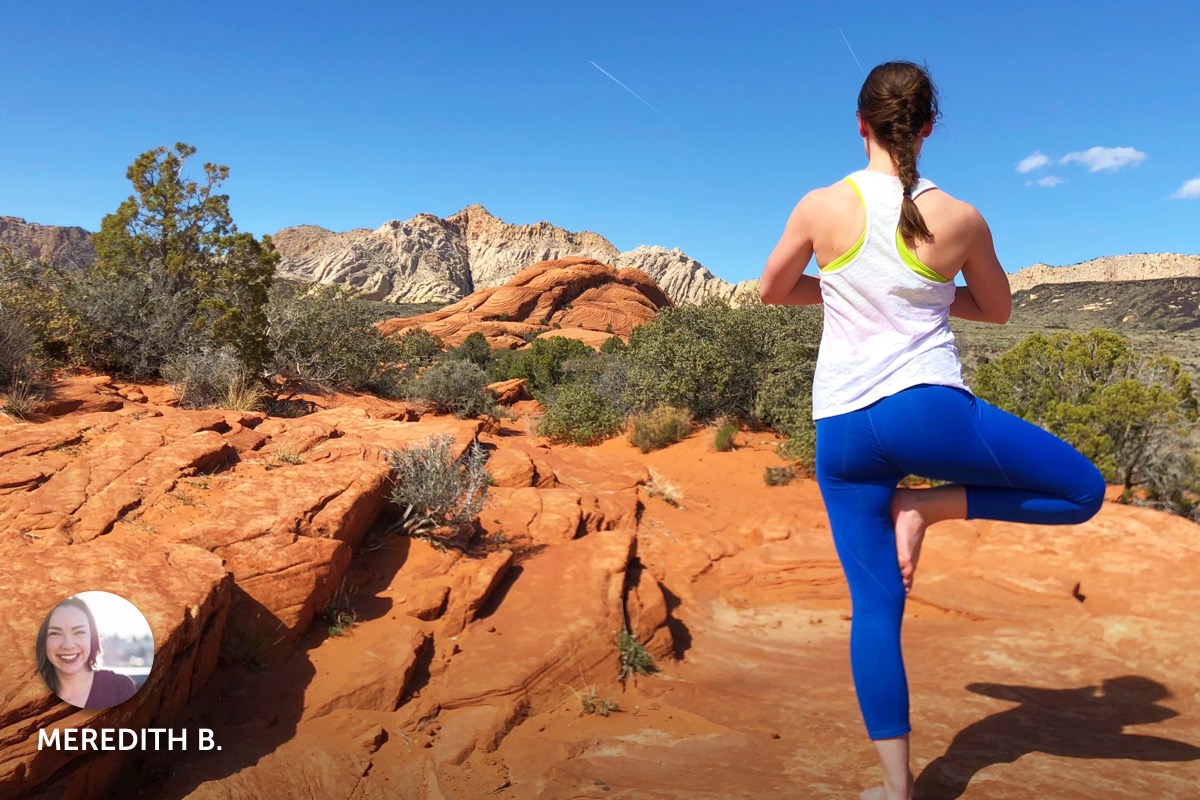 Red Mountain Resort—St. George, UT
"I loved getting outdoors and reconnecting with myself during my time there. All the staff was so friendly and generous!" – Meredith B.
Meredith's time at Red Mountain Resort left her feeling centered and refreshed, not only because of her time in nature but also because of the resort's amazing team. She shared her experience with over 1,200 of her friends, introducing Red Mountain to a large audience of potential travelers along the way.
---
These are just a few of the storytellers sharing their experiences to new audiences of travelers around the world, each and every day.
If you want to see the incredible impact of storytellers for your property or destination, let's talk! We'll share how advocacy powers new awareness, warmer relationships and a whole lot more.
---