A few weeks ago we hit the VRMA circuit at the 2018 International Conference in 'Viva Las Vegas.' Not only was it a great time to catch up with old friends (and make new ones) it was also an insightful few days of meaningful conversation that got us thinking about where the VR industry has been, and where it's going—from marketing to tech and beyond.
As we pondered these questions, we weren't alone. In fact, we tapped a few of those folks we call friends on just what takeaways came out of the conference, but at an even higher level, how vacation rentals and property managers should be thinking about growth into 2019.
Here's what they had to say:
---
VRMA International is a great space for vendors & property managers to exchange ideas. Going into this conference, what were you hoping to gain from these conversations? Any fun learnings that you were surprised by?
This year's VRMA International had the largest quantity of attendees in the organization's history, as well as the widest variety of vendors and speakers.

Many of the panel discussions spoke to the complex nature of vacation rental connectivity. I found the most interesting conversations revolved around this issue, both at a global level for the future of the industry as well as for our own pursuits at Condo-World.

Despite unprecedented attention and investment funding being directed at vacation rentals, I'm concerned that there still seems to be a large disparity between the understanding of how our product differs from hotels, as well as how much our product differs from market to market.

Commoditization is clearly a priority of the major OTAs, which may be attainable…but if it comes at the expense of changing the core value proposition of a vacation rental to make it more like a hotel so it's easier to sell, we need to be worried about the long term effects this will have on our industry.

One of the speakers used the phrase "constructively unhappy" in their presentation. Better, more flexible solutions can be developed as long as they're growing alongside the needs of those who will use it. The more open communication that can be had between vendors and property managers at events like VRMA International are certainly a step in the right direction.
We're big on seeing where the trajectory of travel is headed. At a high level, what are the needs and expectations you see for vacation rental marketing in 2019? What are the small changes that marketers need to be making today to adjust?
Paul Hanak, Director of Digital Marketing at ICND
Getting website traffic has dramatically changed over the last year. Not only are individual companies having to battle with the likes of HomeAway and Vacasa for search rankings, but they're also having to fork out cash to invest more into Pay Per Click as well.

For the past couple years, Google has really focused on User Experience and actually made User Experience a ranking factor. Think about this:

Making your site secure with HTTPS… ranking factor.
Making your site mobile friendly… ranking factor.
Page load speed… ranking factor.

Even the RankBrain algorithm that tracks if a user visits your site and bounces to find another is a key component. All of these metrics directly and indirectly affect how the user acts on your website. Google's ultimate goal, and always has been, is to serve the user with the "best possible user experience" on the websites it serves to users.

The new trend, however, has switched to the E-A-T principle: Expertise, Authoritativeness, and Trust.

A recent algorithm update demoted websites that didn't seem trustworthy, despite the fact they had loads of information and content on their respective topics. While Google hasn't come out and specifically said that E-A-T is a ranking factor, they are putting more stock into how trustworthy a website is based on the authors behind a website.

Takeaways?

Have a good reputation on the internet with good reviews from various sources.
Use trust signals on your website, ESPECIALLY your "About Us" page. 

(

Team photos, smiling faces, guest reviews, community involvement, etc etc. are all great examples to instill trust into a user.)
Amy Hinote put out her recap of VRMA last month. One comment she made: "The accelerating pace of change in the vacation rental industry was apparent to all." And she also notes something else that stood out to her: "the addition of representation from venture capital groups, private equity firms, global travel industry consultants, OTAs, urban short-term rental providers, and even Google."
That's a lot of new big players getting involved. For property managers, what does this mean and how should they be thinking about their approach? For travel tech?
Adam Norko, Director Short Term Rentals (STR) Sales at PointCentral
The short term rental space is growing and maturing at a rapid pace. As VRM Intel points out, this was very evident at the VRMA International trade show with the presence of large household names and deep investment pockets.

This is great news for the entire industry. As the saying goes, "a rising tide lifts all boats."

However, change does bring challenges and difficult decisions. Property (perhaps we should start saying "Asset" instead) Managers need to be willing to embrace change and be very selective with their time and resources.

The focus needs to be on streamlining processes and improving the guest experience.

From a technology perspective, this means a focus on tech that reduces friction points in operations and guest experience.

This rapid growth also brings increased scrutiny. As we continue to compete with hotels, we need to be prepared to meet the same hotel standards. Regulations, guests, and homeowners are all demanding improved standards.

As an industry we need to improve our standards proactively rather than waiting to react to negative market forces.

The quickest improvement is the need to embrace safety standards, starting with controlling who has access to the homes through enterprise smart home control.

This small step improves safety, streamlines operations, and provides a great guest experience. At this point in the industry growth, it's hard to find more "bang for your buck."
What did you feel were the big solves lodging providers were looking for at VRMA? Do these point to bigger shifts in how vacation rentals are thinking about marketing?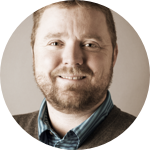 More and more VRMs are looking for ways to decrease their dependency on more expensive channels so that they can reduce their cost of sale. While there is no "one perfect solution," there was a strong contingency of experienced vendors at the recent VRMA conference who provide cohesive tools and strategies for growing the direct booking channel.

Hotels determined in August 2011 that the most profitable distribution channel is the direct channel and savvy hotels are starting to use metrics like "net RevPAR" as a way to analyze their business. The vacation rental equivalent of this is net RevPAU which translates to "Net Revenue per Available Unit." This is calculated by dividing the sum of all gross rental revenue less the acquisition costs by the number of homes or units in a rental program. This could also be analyzed post owner split as a net-net RevPAU.

When the cost of sale by booking channel is analyzed at as part of an evaluation of a company's effectiveness to drive revenue to the bottom line, even with the strategy whereby VRMs are passing OTA fees onto guests or shared with homeowners, the direct channel is still the most profitable channel in the Vacation Rental industry. The reason for this is the customized and relevant experience that the VRM can deliver to a direct guest as part of the guest journey from looking to booking and beyond.

Conversion is also the highest for this channel and there is a high likelihood that over 50% of guests who book directly on your site have reached out to your reservations team directly as well. Furthermore, direct channel guests have a high likelihood at becoming guests for life and the acquisition cost for repeat guests is far lower than new guests, so guest experience is paramount for a successful VRM.
---
The scope of these insights are reflective of just how diverse this conference was—there was something valuable for everyone to take away, from listening into the panels, down to personal conversations to be had.
What are your thoughts on the trajectory of travel marketing? Join the conversation by saying hello or shooting me a note here.