In May, we're headed to the 2019 OPMA Executive Summit, our third since becoming members earlier a couple of years back.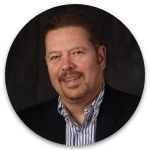 And there's good reason. We have the chance to reconnect with our travel industry friends, while also looking at the leading edge of an industry.
To this end, we caught up with Maurice Arbelaez, Corporate Director of Sales & Marketing for Millenium Management, for his take on what's in store for property managers nationwide.
---
Last year, you told us that you felt OPMA was "a key organization in helping the property management industry maintain high standards of service, guest experience and infrastructure."
The OPMA Executive Summit seems to be a great outlet for doing just that. Going into the summit, what are some of the things you feel the industry will gain? What "big solves" do you feel lodging providers are looking at heading into OPMA?
As a maturing industry, we're at a tipping point where the need to establish industry standards that ensure the highest level of service is no longer a want, it's a must. Maintaining this quality helps exceed the expectations of all travelers, ultimately helping condo resorts and property managers compete as a whole with hotels and beyond.

To do so collaboration at all levels is crucial, and that's exactly where the OPMA organization and this summit come in. Its members bring education and best practices to the forefront in every core part of the business, from marketing to operations, stemming from one big goal: bettering our industry together.
More than ever, it feels like keeping a pulse on the direction of property management and marketing is a must. What are the expectations you see for property managers in 2019?
Building relationships with our travelers is at the core of what we're all about as hospitality providers. Personal service and attention to detail is how we handle this on property.

For us, the same must be true in our marketing efforts and communication. We're seeking to have better, more personal conversations with travelers, with the same personal touches they receive when they arrive.

We're prioritizing marketing partnerships in these key areas to introduce our condo resorts to new audiences, and then keep in touch with them in more authentic ways.

In fact, word of mouth, reviews and social have been the most effective channels to create new business and loyal visitors. These audiences embrace authenticity, and have raised their expectations for us in travel—which is only set to continue in 2019.
As the industry grows and more big players get involved, how should property managers be thinking about their approach?
I see two key opportunities for property managers to take part in driving the industry.

First, define and uphold our standards, commanding recognition of condo resorts as a top player in the market. This will only be achieved by working together to ensure we're positioned as a relevant player in the marketplace. (Which leads to the second point.)

Establish and develop collaborative partnerships with key players: thought-leaders in the industry, and those who aren't afraid to challenge today's standards and ideas to make them better. The OPMA organization and its members seek to do just this.

A common effort to better market our product; to maintain and grow stronger relationships with travelers; and to discuss and share synergies, challenge ideas and encourage growth, will solidify our position and relevance in the wider travel industry.
---
A heavy weight in the industry, Maurice has years of hospitality experience in everything from operations to marketing. For more thoughts from Maurice and Millenium Management, give him a follow here.
Plus, we're always looking to spark ideas and conversations in travel. How do you feel about the trajectory of property management? What strategies and tactics will you be employing? Join in and don't be afraid to let us know here.