It's safe to say in 2017 that the importance of a well-designed and well-maintained hotel website cannot be overstated. A quick Google search will reveal ample research and data to validate that the website is arguably one of the most important weapons in a hotel marketers arsenal.
So much so, that it can be both informative and overwhelming all at once.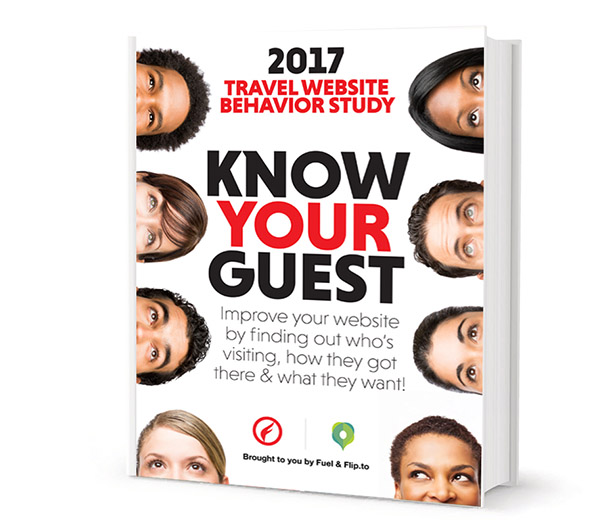 That's why Flip.to teamed up with Fuel, an industry leader in hotel marketing, to reach out to thousands of travelers to better understand what it is about the hotel website experience that matters most. Because in the end, nothing trumps empirical data when it comes to managing precious marketing dollars. (And your website is not worth the gamble.)
Key insights you'll gain:
First impressions matter. The travel buyer is willing to spend time searching but would prefer not to. The study reveals what those search patterns are and how the crafty marketer is addressing them.
Which sources are the most influential in the travel decision-making process?
What elements of the hotel website are the most important to the guest?
Are loyalty programs important and what program benefits matter most?
How important is price when shopping and, more importantly, how can hotels address this without giving away the house?
Click through to download the full summary of the findings here:
Plus, we'd love to hear your thoughts. Feel free to reach out to us at hello@flip.to with your ideas on the study—or anything travel marketing related!