Advocacy platform leads travel tech with innovative application of artificial intelligence
---
Flip.to has unveiled Vision AI, the newest layer of their advocacy platform that helps hotels reach a global audience of travelers perfect for their brand.
This powerful new feature uses machine-based insights to let hotels better understand and effortlessly curate their vast, ever-growing library of guest-created content. This innovative use of artificial intelligence is the first of its kind in hotel tech. With Flip.to, hotels may now amplify their brand by delivering incredibly authentic, personal content to different segments of travelers and better convert them into future guests.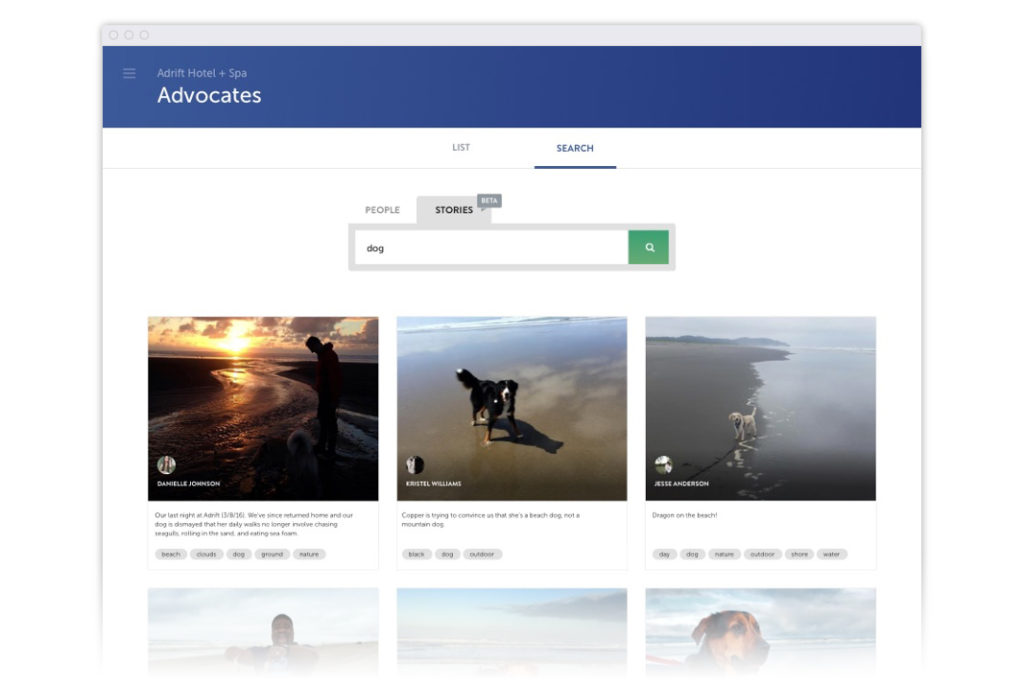 "Amazing tech lets us gather real insight on the guest stories we capture. What's different is that for the first time, hotels can apply these insights to deliver content in a way that truly resonates with their future guests," said Brian Kent, CEO & Co-founder at Flip.to. "Vision AI is the start of some pretty exciting new opportunities of real personalization at scale."
Vision AI taps into machine-based learning using Microsoft® Cognitive Services. By processing visual data, Vision AI extracts rich information to return insights on content, image attributes, colors and more. Guest stories are automatically fitted with descriptions and tagged during the curation process, saving hotel marketers time and eliminating the inefficiencies of manual organization. Instead, hotels can easily search the authentic content their guests provide in seconds.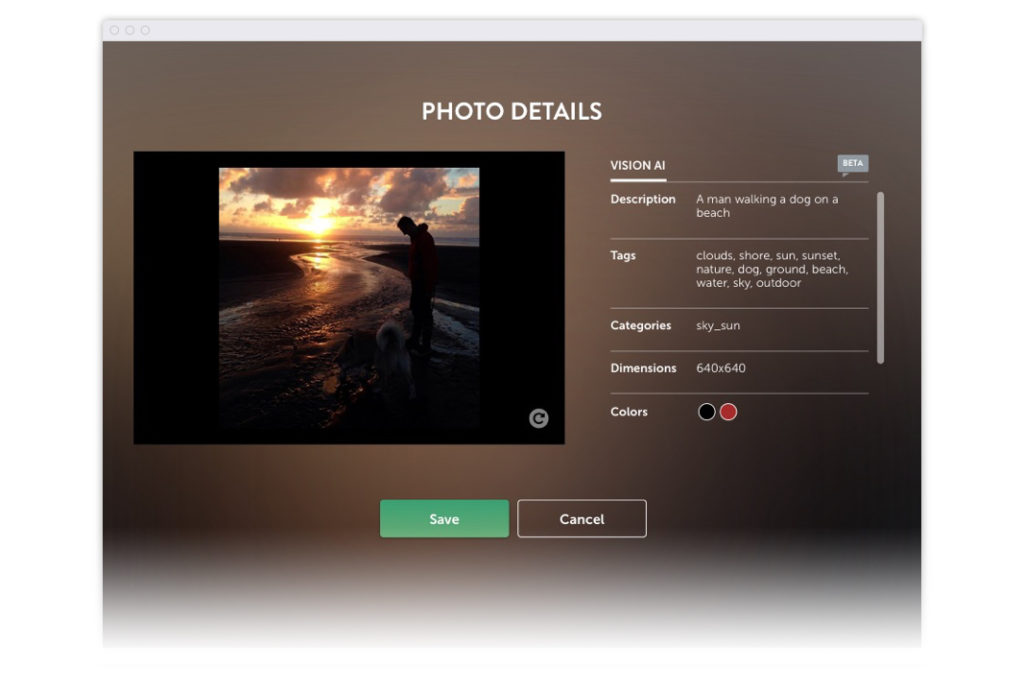 Faces AI, a component of the artificial intelligence by Flip.to, detects human faces and can identify attributes like age and gender in a guest story.
Vision AI and Faces AI make the impact of the advocacy platform for hotels even more potent. By thoughtfully applying artificial intelligence, Flip.to gives heightened context to the content and interactions of advocacy for hotel marketers worldwide.
"Flip.to is designed to capture warm leads with rich touch points across the entire guest journey. Vision AI takes that even further." said Edward St. Onge, President at Flip.to. "It makes everything hotels are doing on our platform, as well as their others forms of marketing, even smarter and more compelling. The possibilities are limitless."
Hoteliers worldwide use Flip.to to wield the power of a story well told and capture new guests. To begin reaching, inspiring and converting an entirely new global audience every day, take a tour or say hello.