Flip.to helps hotels engage future travelers with Photo Advocacy

ORLANDO, FL – June 3, 2015 – As Flip.to continues to unveil new layers of the advocacy platform for hotels, its impact is changing the landscape of social for hotels worldwide. As social media matures, challenges in the ability to see measurable results and the limitations implemented by many of the large networks have made it even more difficult for hotels to stay relevant. Flip.to is helping hotels be "social" in a way that's natural, with significant, measurable ROI.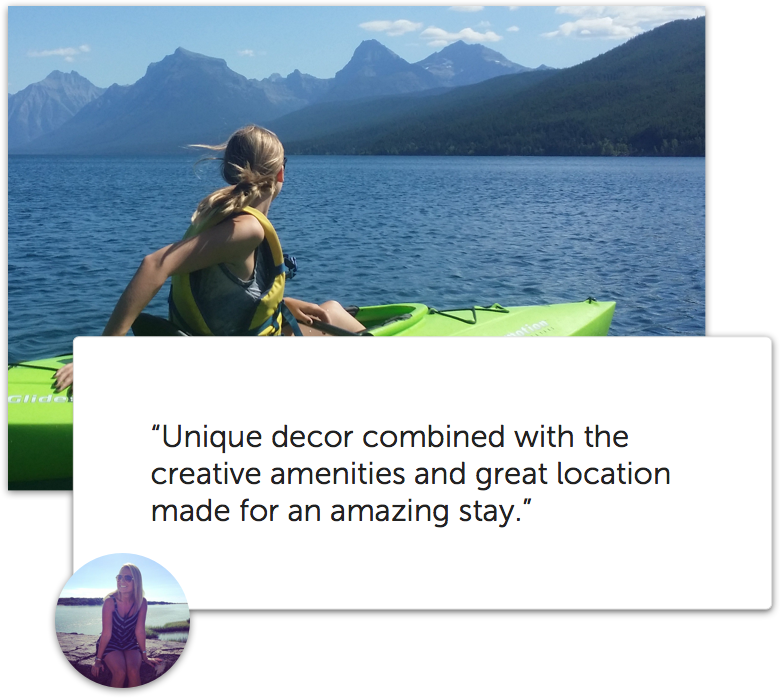 Being "social" revolves around the idea of people sharing personal experiences with friends and family- travel conversations that hotels have long tried to join. "Social media" has seemingly adopted the term "social," but in fact is neither personal nor between friends, and is quickly starting to resemble another paid advertising channel for hotels. A core concept of Flip.to is that "social media" is a way to reach global audiences and spark conversations about travel between friends. Social media should be a point of distribution for hotels, rather than a destination where staff sink large amounts of time posting streams of uninspired content.
Advocacy gets people talking about your brand. When guests share brand experiences with their friends and colleagues, it is a more trusted and natural engagement than any form of paid marketing. With the launch of their new site, Flip.to unveils how hotels can tap into advocacy and do "social" and "social media" correctly, helping hotels earn direct bookings through their massive, untapped marketing force-their existing guests.
In addition to Pre-stay and Post-stay Advocacy, the new site, http://www.flip.to, debuts Photo Advocacy, which encourages guests to share memorable experiences. Perpetual photo contests provide the hotel with real, sharable content, customer quotes, and valuable insights from guests about their stay. This content is curated in just a few clicks, creating an ongoing stream of marketing material designed specifically for social use.

"Advocacy is completely revolutionizing the way hotels approach social media. Guests are already talking about their travels-Flip.to works with hotels to get their guests talking about where they are staying, too." said Ed St.Onge, President of Global Sales and Marketing for Flip.to.
"A single guest can reach hundreds. The combined reach of your guests eclipses your existing fan base and their voice is far more authentic. Hotels need to start engaging new audiences in a more natural way, as ever growing social media sites create new hurdles for brands, and organic reach nears zero," added St.Onge.
Flip.to creates a new channel of revenue by harnessing the excitement of travel, encouraging guests to advocate on the hotel's behalf. From their new headquarters, Flip.to continues to hone in on their mission to help hotels earn new guests. The team is now also fueled by an amazing new touch screen, bean-to-cup coffee machine "… but are woefully lacking a ping pong table," noted Jeff Weibel, Chief Marketing Officer.