Our very own President, Edward St. Onge, was recently featured on Global Hotel Network's Perspectives column, a site that provides market insights and thought leadership to executives in the global travel and tourism industry. Flip.to is proud to be a member of the online network, and Ed himself sits on the GHN's Technology Committee.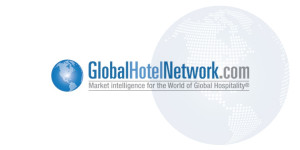 The column, Create the Conversation About Your Hotel takes a deep dive into the value hotels can see from social media, even as it's constantly evolving.
Social media was born as a conversation between friends—users sign online to connect with their family and colleagues. It makes sense that hotels want to be a part of the conversation. But it's important to do so in a way that doesn't fall by the wayside. As Ed notes in his perspective, hotels often put time and money into posting uninspired content:
"This just adds to the social noise, getting lost in hundreds of other messages competing to gain exposure on your guest's news feed—more than 1,500 at a time on average, according to Facebook."
That's a lot to compete with at any given moment! So how do you cut through the clutter? For hotels, the trick is advocacy. Ed adds:
"Advocacy is a game-changer for how hoteliers use social media. The content is real and shareable—we're talking about authentic stories of guest experiences, amazing pictures taken at the hotel, and great examples of the hotel's happy staff. A single guest can reach hundreds and sometimes thousands of potential future guests beyond the scope of your current fan base. How many new guests does your hotel reach every day? If handled correctly, these truly social shares can translate into real, trackable ROI for your hotel."
With advocacy, hotels can truly tap into the potential that social channels bring to the table. For more, check out Ed's full perspectives piece featured on GlobalHotelNetwork.com.