Captivate & inspire an entire new audience of global travelers like never before, and tell a richer story for your hotel with Flip.to's newest feature—Photo Explorer. It's an entirely new look at your hotel, as told by your guests.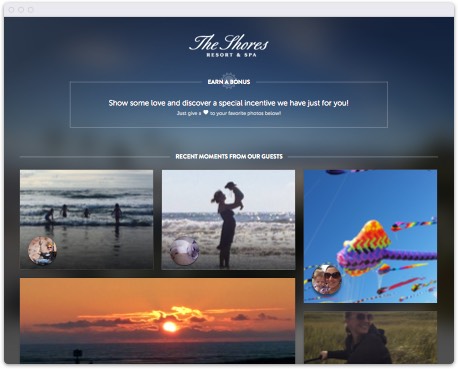 Your guests capture the widest range of experiences and most candid insights into your hotel. With Photo Explorer, your property now has the ability to infuse these authentic stories and perspectives that only your guests can provide into your online experience. Thanks to advocacy, your guests drive their friends & family back to your site, drumming up a ton of activity and attention for your hotel.
It's refined at every level. From a nuanced interface, to thoughtful interactions designed with your guests' travel considerations in mind, the platform is smarter than ever. Photo Explorer adapts for every type of visitor that comes to your site, whether they're learning about your hotel for the first time, or a past guest rekindling their favorite moment. With Photo Explorer, your hotel can tap into the benefits of aspirational selling and influence potential travelers where hotels can really win—inspiration.
Take a deeper dive below, and see how engaging your guests who create and share their stories makes a real impact for your hotel.
Take a tour of Photo Explorer
Curate a richer story from your guests' meaningful moments
Turn memorable moments into highly engaging interactions with every type of visitor to your site—from your guests, their friends & family, or a curious onlooker. Capture, curate, and infuse authentic guest moments into a compelling online experience for your website. It's a fun part of your day that makes a huge impact for your hotel. Since it's in real time, these stories are timely, relevant and seasonal—speaking to your potential guests today.
Filtered by your hotel's current and past contests, or through a unique Gallery view, Photo Explorer is smart. It takes into account hotel rating, votes, timeliness, and even who's viewing your site. Your best images will always be on display, paired with the right message for that visitor.
Deliver unique, personal experiences to every website visitor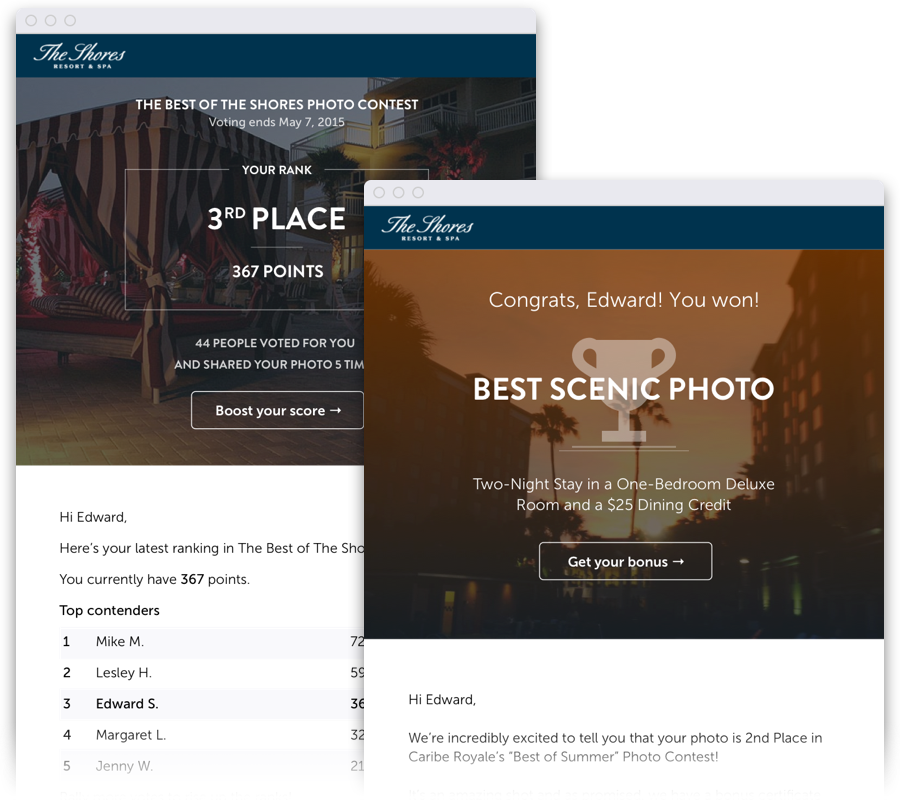 Photo Explorer engages different users in different ways—out of the box. Personalized, thoughtful interactions are built in, so your hotel has the right conversation with every viewer based on their persona and their travel considerations.
With unique call to actions, your hotel can now build real relationships with past and future guests. Convert anonymous visitors just learning about your hotel into warm leads, or rekindle a favorite moment of a past guest. These strong initial brand connections nurture guest relationships when you deliver unique, personal and genuine online experiences to every person that visits your site.
Integrate simply and see immediate, measurable results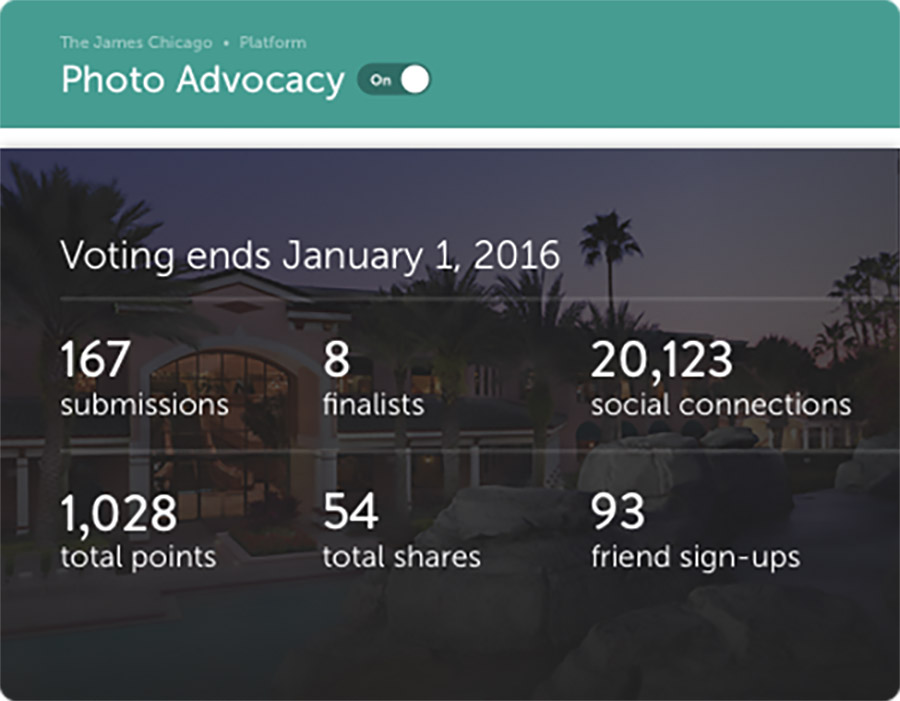 Simply put, integration is a snap. Provide a link location to point your content, and we'll take care of the rest. Managing Photo Explorer is easy too, fitting effortlessly into your day along with the rest of the Flip.to platform.
Everything is tracked, so you can see firsthand the impact authentic guest stories make for your hotel. You'll be notified of submissions, sign-ups for future offers and shares—driving home the impact that authentic stories created by your guests are making for hotels on a global scale.
The Path to Booking is Not a Single Step
Even though the travel buying process doesn't start at "Book Now," this tends to be where most hotel marketing efforts are focused. In reality, the decision for travel starts well before guests are ready to book. In fact, the inspiration and research phases are primed for influencing the decision to travel. Fortunately for hotels, this is where they can be making a big impact. The key is to engage them in the right way.
Instead of pushing someone who isn't ready to book now, why not change up the conversation. If they're very early in the decision-making process, offer a light touch, let them unveil, and begin nurturing them down the path to becoming a future guest. With Photo Explorer, your hotel can do just that.
You'll build brand affinity, and when they are ready to make a reservation, you'll be top of mind and they'll be more likely to book directly.
Aspire to Inspire
What does all of this really mean for your hotel? Photo Explorer is an entirely new look at your hotel. Thanks to your guests, your hotel can have real, candid experiences woven into a smart platform that drives and converts. It aspires to inspire—and aspirational selling is the key to winning in the new hotel marketplace.
Guests want more. They're looking to buy into experiences and seek inspiration. By sharing in the creation of this inspiration, they receive value in return, and start on their way to becoming loyal brand ambassadors. It's a win-win for your hotel, as you'll not only share in getting incredible content, but you're truly connecting with your guests.
Don't just take our word for it. Check out Harvard Business Review's recent article, What Apple, Lending Club and AirBnb know about Collaborating with Customers, which ties revenue and profit margin growth directly into the ability to tap customers to become co-creators.
Want to see more?
Stay tuned for a lot more to come. In the meantime, get in touch with one of our Advocologists to see a live implementation. We're excited to see the stories your guests are telling!