Strategic partnership allows hotels to drive direct business with advocacy

ORLANDO, FL — October 27, 2016 — Flip.to—the marketing platform that lets your guests become advocates, introducing your hotel worldwide, attracting travelers and earning new guests—announced its strategic partnership with b4checkin, a hospitality developer and software provider offering cloud-based solutions including chameleon, their next generation hotel booking software.
chameleon adapts to a hotel's website, offering hoteliers flexible design options rather than a single booking experience. Hoteliers on the platform have the ability to change their front-end experience with just a few clicks. This is in addition to a streamlined booking process and improved experience for guests and hotels alike.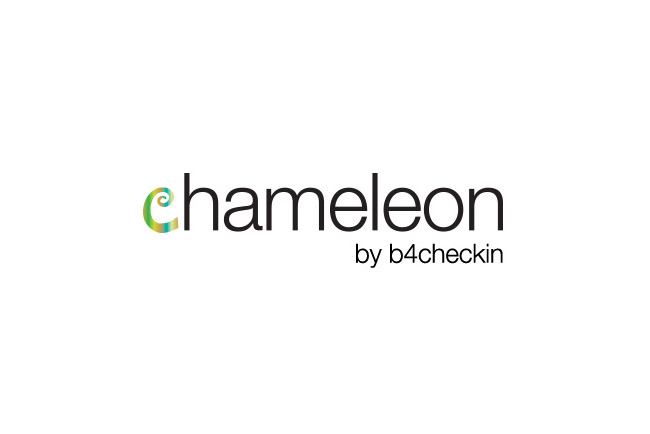 Properties throughout the United States, Canada and the Caribbean using b4checkin's chameleon in tandem with Flip.to will now empower guests to share about their upcoming trip to their social networks. By sharing their stay with family and friends, guests become a growing extension of the hotel's marketing force, making trusted introductions to the hotel, building an ever-growing database of warm leads—a like-minded demographic of travelers with similar travel and purchasing habits—and increasing direct bookings.
Saar Fabrikant, President & CEO at b4checkin commented on the partnership, "chameleon has revolutionized hotel bookings. The shortened and seamless booking process, plus choice of multiple responsive designs drives conversion and revenue for our customers. Layering in Flip.to lets our hotels amplify their booking potential, bringing warm leads back to the hotel website and boosting revenue with an entirely new channel of guests booking direct. It's been a critical addition to our suite of products."
Richard Dunbar, Director of Partnerships at Flip.to said, "We're excited to partner with b4checkin. It means more hotels can convert personal introductions into future guests. Plus, b4checkin's expansive reach into Canada and the Caribbean allows us to grow our product into these markets as we continue to expand."
b4checkin offers hoteliers a flexible online booking engine and a suite of products for hospitality management. Headquartered in Halifax, Nova Scotia, b4checkin serves customers in North America, the Caribbean, Asia and Europe. For more information, contact Saar Fabrikant at saar@b4checkin.com, or visit www.b4checkin.com.